The iPhone XR: Really Revolutionary?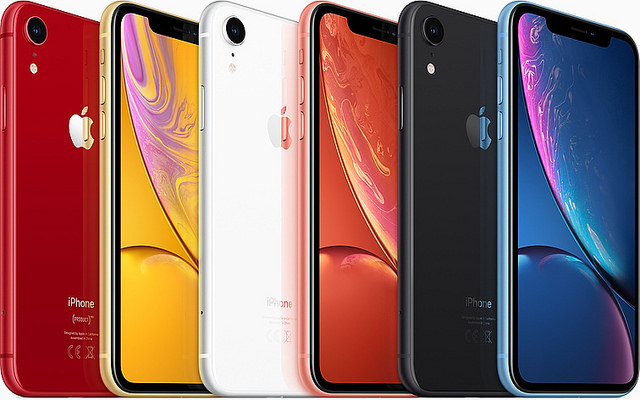 Sean Donohue
November 3, 2018
Apple has just unrolled its new and improved line of iPhones that have once again taken the world be storm. The iPhone XS has been a welcome improvement to its predecessor, and the iPhone XS Max has been universally praised by reviewers and consumers alike. However, their starting price tags of $999.99 and $1099.99 respectively have been questioned. That's where the iPhone XR comes in.
With its $749 price tag, the XR is Apple's hope to attract the more financially conservative audience. This isn't the first time Apple has tried something like this, as back in 2013, Apple put out the iPhone 5c, which was the cheaper alternative to the 5s. And just like the 5s to 5c, the XR isn't as much of a step down from the XS as some might think. When comparing the two back to back, the XR does stand quite a fight.
The XR's 12 megapixel rear camera has all the same qualities as its counterpart; however, the benefits from the XS' dual lens system will not be shared. The front cameras also match with 7 megapixels. Both run on the same chip, the A12 Bionic chip, and both have similar battery lives. The devices can both record in 4k and run slo mo at 240 fps. Face ID is present in the XR and XS, along with wireless charging. Both phones seem to match up quite nicely, except for one aspect.
The display on the XR is easily the most worrying part of the phone. It will not be a OLED screen like on its counterpart; instead, it will be an LCD display. The absence of 3D touch will also be seen on the XR, as well as a contrast ratio compared to the base iphone 8. What most are talking about, however, is the pixel resolution. The iPhone XS features a 2436 by 1125 pixel resolution at 458 ppi (pixels per inch). The iPhone XR, on the other hand, will have a pixel resolution of 1792 to 828 at 326 ppi. This a significant drop in quality, especially considering the iPhone 4, released nearly 8 years ago, had the same exact ppi as the new XR.
Apple's efforts in making a more financially sound iPhone have seemed to be a huge success. Many have already pre-ordered their new XR and are excited to see what this new Apple device has to offer. While its display has been a point of contention to some, others find its many positives largely outweigh its negatives. The phone rolled out on October 26th, and we will all have to see if it can hang with its older siblings as the year progresses.
Image courtesy of Flickr.