Mold Mayhem
Mold issue strikes Central. How do they respond?
February 6, 2019
"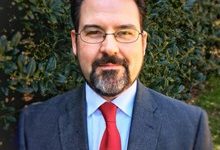 The mold never really had us close to panicking."
— Dr. Jeffrey Moore, Superintendent at Hunterdon Central Regional High School
"
I was told the mold wasn't an issue, but I don't fully believe that."
— Rowan Quintero
Heading into the 2018-2019 school year, the students and staff of Hunterdon Central were ready to begin the long journey on the way to another productive year. Unfortunately, Superintendent Dr. Jeffrey Moore ran into some earlier problems than anticipated.
Over the first couple months of the school year, janitors and maintenance workers around the school noticed mold in the ceiling and behind the walls of the old "wooden" gym, and later in a 104 science classroom as well. They have tried to come up with solutions to clean out the mold so students can be in a safe environment.
The school called in PARS environmental service to do the dirty work with the mold testing. They used methods such as testing the air quality of suspect rooms by comparing them to the outside air and air in nearby classrooms. If the, for lack of a better term, "mold count" was below or comparable to the outside air near the room and the air in surrounding classrooms, the classroom under testing is deemed safe.
Since the school runs an HVAC system, which rotates and exchanges the outside air with the inside air, the testing of nearby outdoor air quality was essential to the tests performed by PARS.
Back in September when the mold in the wooden gym was still a very new problem, Dr. Moore has sent out emails to parents explaining that the mold has been contained and students should not worry about the side effects of the mold, which are shown in the inforgraphic. However, students were still skeptical about the situation. Certain students who happened to come down with colds around the time that the mold was supposedly "bad" wonder if there is any correlation between mold in the air and their sickness.
A short while passed without any signs of trouble from mold, but within the next couple months more mold was found in a science classroom, which made students even more skeptical than before. Though the school has said multiple times it was blown out of proportion, many students still believe today that is false.
Despite various amount of worry from students and/or parents, Dr. Moore maintained his stance that the mold was not a threat, and would be dealt with easily and safely with no harm to members of the school. Additionally, Dr. Moore explained that a lack of knowledge about the severity of the mold is probably the main cause for any hysteria it has caused.

Loading ...