Red Devil Winter Sports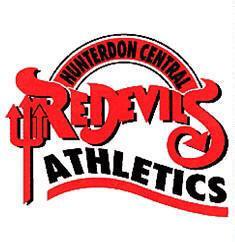 Hang on for a minute...we're trying to find some more stories you might like.
The Hunterdon Central Red Devils 2018 winter sports season has officially commenced, following a successful 2018 fall. This winter Hunterdon Central will compete in a total of eight sports. Each and every one of these teams will work tirelessly in the hopes of becoming champions this year.
Both the girls and boys basketball teams will be competing, with the boys hoping to shoot and score their way to surpassing their previous record of 16-11. They welcome back seniors David Johansson, Jake Krantz, Adian MacKnight, Dan Mallea, Kyle Migliore, Sean Oberman, John Sperrazza, Ian Thomas, and Joe Tronolone.
The girls team also aims to improve their record from last year, 17-12.  They have a determined group of returning seniors–Isabella Mitrow, Nicole Carter, Michaela Mastriano, Hannah Sholevar, Danielle Cornetta and Jackie Cornetta. Their head coach, Coach Bush, comments on the upcoming season, "The 2018-2019 girls basketball season brings about a host of new challenges for our program. A new group, new opponents, conference realignment, and expectations.  While we have always been focused on our own expectations. This year will force us to dig deep and tune out all those who look to judge, define, or compare us. Therefore, our mantra this year will be "Start unknown, finish unforgettable."
In addition, the boys bowling team is set to surpass their record from last year, 9-2. This season's seniors include, Frank Brokst, Alex Dowd and Chris Maurer. The girls bowling team also hopes to improve their record from last year, 6-5-1. The team welcomes back seniors, Erica Cohen, Peyton Cullen, Ashley Shoemaker, and Karolin Wadie.  
Also, Hunterdon Central's cheerleading team will compete in hopes of following in the footsteps of Central's 2015 and 2017 varsity cheerleaders and become national champions. The boys and girls fencing teams will also compete this winter with the goal of improving upon their record from last year. The boys went 8-2 while the girls wound up 4-7.
Hunterdon Central's ice hockey team will compete in hopes of exceeding their record from last year, 16-7-3. The team welcomes back seniors Thomas Brandt, James Coussoulle, Chris Del Gaizo, Tom Del Gaizo, Will Meyer, Scott Poltz, and Erik Szanto. The boys and girls swimming team will dive into this winter season in hopes of a championship title while the boys and girls winter track team will also take part in Central's winter sports.
Finally, the Red Devils wrestling team will give it their all on the mat this season to exceeded their exceptional record from last year, 22-2, as they welcome back seniors Kyle Barrett, Jack Bauer, Nick Brunetti, Dan Furmato, Alex Kiledjian, Vincent Romaniello, Nathan Schlosser, and Pasquale Vizzoni.
Hunterdon Central is proud of all its Red Devil athletes, and wishes the very best for every team. Students, come out to the games and show your support for Central's winter sports teams!  Good luck to all the athletes, and go Red Devils!