International Interviews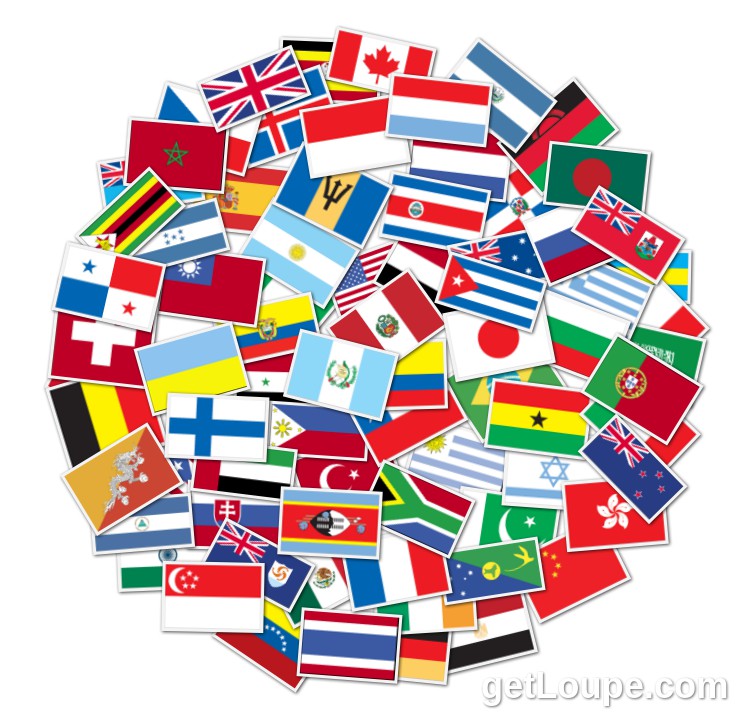 Patryk Przybylski
Language: Polish
Mój 2019 był do tej pory świetny. Zrobiłem dużo, aby pomóc mi w dobrym samopoczuciu jako osoba, a także pomogłem innym w tym nowym roku. Pomimo mojego dobrego samopoczucia, na drodze pojawiły się wyboje, dzięki którym dotarcie do miejsca, w którym jestem teraz trudny. Miałem pewne konflikty do 2019 roku i nie było to łatwe, ale przeszedłem przez te trudy. Zmieniłem się bardzo jako osoba i otworzyło mi to wiele możliwości w tym roku.
My 2019 has been pretty great so far. I feel that I am a better person, and I have also helped others as well. Going into 2019, there have been some bumps in the road which made life difficult and it wasn't easy, but I stayed positive and got through the hardships. I have changed a lot as a person, and it has created many opportunities. I can't wait for what the rest of the year has in store.
Maurianna Kowalski
Language: Latin
Diē nivis apud sodālicium Latīnitātis multae sunt rēs. Alius lūdit fortasse in nive, alius multum dormit. Alius lūdit alsulēgiā glaciālī. Plūrimī tēlevīsiōnem spectant. Alii pensa domestica sua faciunt, quamquam aliī nūlla pensa faciunt. Diē nivis, aliī lūsūs magnētoscopicōs ludunt. Placet multīs fruī tempore subsecīvō cum familiā et amicīs diē sine lūdō.  
On a snow day, there are many activities. One person may play in the snow, and many people may sleep in. One person could also play ice hockey. A large number of students may want to watch television. Other people may do homework, while a few others do not want to do their homework. On a snow day, some other people may play video games. Others enjoy spending time with their friends on a day without school.
Angela Ziganshina
Language: Russian
Самое крутое место где я путешествовала в моей жизни должна быть Италиа. Там живёт моя тётя и двоюродная сестра. Ихний дом на острове по имени Сардиния, у кристальное море только десять минут от дома на машине. Там люди такие счастливые и дружелюбные. И еда, особенно паста, очень вкусная. Погода почти всегда отличное и теплая, так-что если ехать в Сардинию, я советую брать собой шорты, шорты, и ещё шорты!
The coolest place I have traveled in my life would be Italy. My aunt and cousin live there. Their house is on an island named Sardinia, near the Crystal Sea and only ten minutes from the house by car. The people are so happy and friendly. And the food, especially pasta, is very tasty. The weather is almost always excellent and warm, so if you go to Sardinia, I advise you to bring shorts, shorts, and more shorts!
Sneha Batheja
Language: Hindi
Mera naam Sneha hai aur main teen bhashayen bol sakti hoon! Main Hindi, English aur French bolti hoon. Teen bhasha bolne ka subse bara maza hai ki main  duniya ke bahut sare logo se baat kar sakti hoon, aur apne logo se bhi! Mujhe Hindi gaane sunna aur bajana pasand hai, aur French bhi, j'aime français, aussi!
My name is Sneha, and I currently speak three languages! I speak English, French, and Hindi, and I think the coolest thing about being trilingual is the fact that I can communicate with so many people around the world, and within our own community! I also love listening to and playing Hindi (Indian?) music and it's awesome to be able to explore very diverse music. The same goes for French, j'aime  français, aussi!
Sam Doshna
Language: Hebrew
אם אני יכול לחיות בכל מקום בעולם, אני רוצה לגור בישראל.בישראל הם אומרים בעברית, אז זה יעזור לי ללמוד את השפה. גם בישראל יש מזג אוויר טוב, אף פעם יותר מדי קר  וגם אף פעם יותר מדי חם. גם לישראל הרבה היסטוריה ותרבות לכן אני תמיד לומד דברים חדשים. למרות שניו ג'רזי מקום טוב, אני חושב שישראל מקום טוב יותר לגור
If I could live anywhere in the world, it would be Israel. In Israel, they speak Hebrew, so that would help me to learn the language even more! Also, Israel has really nice weather, it's never too hot and never too cold. Additionally, there is a lot of history and culture in Israel, so I would always be learning and discovering new things. Although New Jersey is pretty great, Israel seems like a great place to live!