New Years Tradition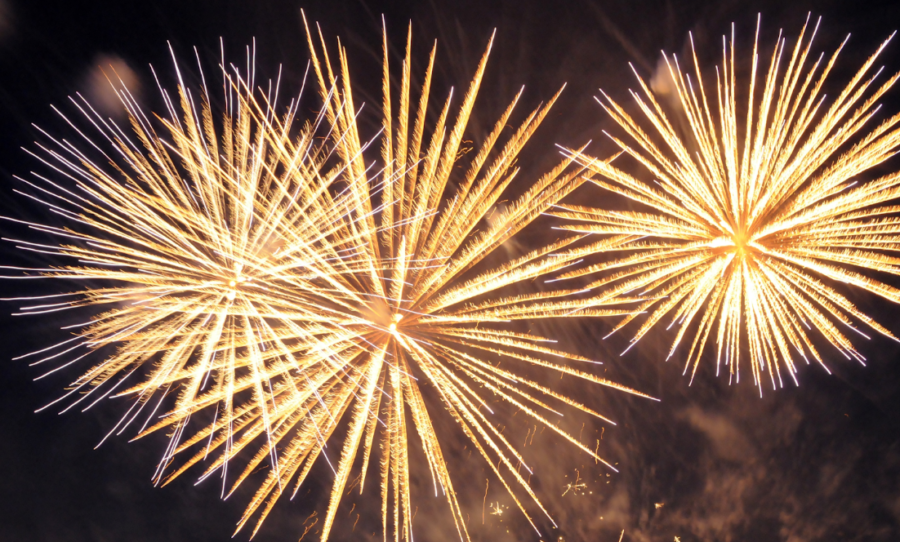 With 2018 coming to a close, people across the world are celebrating their own unique traditions. Some of these traditions are widespread while others may be practiced with certain families for specific cultural reasons. These celebrations around New Years may differ greatly between each other, but they all manage to bring family, friends, and even strangers closer together.
Your culture greatly affects how you spend your New Year's Eve. Here on the Eastern Coast of the United States, many people have fond memories of staying up until midnight to watch the ball drop in Times Square, a great way to signify the coming of the New Year. In 2017 last year, around one million people joined together in New York City to celebrate. Here, there are performers that entertain the crowds, and countless television crews are there to film the event. It is always a dazzling site to watch the multi-colored glass ball drop, starting at one minute before midnight. People often go wild, throwing their hands in the air while confetti drops around them. Across the world though, in Dubai, there is another beautiful display. At midnight, the skyscraper Burj Khalifa, the tallest building in the world, shoots out fireworks. In Sydney, Australia, the first major city in the world to welcome the New Year because of time zones, also has a fireworks show at the Sydney Harbor, creating a spectacular display above the famous Sydney Opera House and Harbor Bridge.  
Although these are well known festivals that may not differ much from each other, many countries incorporate a great amount of their own culture into their New Year's traditions. In Estonia for example, there is a clear cultural tradition that is much different than how most other countries celebrate. On New Year's Eve, people will eat only 7, 9, or 12 times (all lucky numbers to Estonian culture).  Whenever they eat, though, they must make sure to leave some food on their plates for dead ancestors and spirits that they believe will visit them on New Year's Eve. China is sure to include their country's beliefs into their celebrations by painting their doors red, which symbolizes happiness and good luck in their culture. Korea also celebrates New Year's uniquely. They see New Year's Day as a way to renew family ties. The importance of family is further evident in the raking of leaves out by their front doors to protect their family from evil spirits in the New Year. On this day, they also create brand new sets of clothing with only the colors red, white, blue, yellow, and green, a way for them to symbolize a new start to the year, while also celebrating with their families.
Along with these large-scale festivities, many people perform their own personal traditions that are greatly influenced by the culture they live in. For example, almost all people create a New Year's Resolution—a year-long goal they set to better themselves, their lives, or their well-being. In the United States in 2018, the most common New Year's Resolutions were eating healthier, exercising more, and saving more money. Individual families may also include New Year's celebrations that incorporate their cultures.  Melissa, for example, a Sophmore, explains how her mom "always makes tamales on New Year's Eve." Robyn, also a sophomore, talked about how her fondest memories are of when she "stayed up until midnight with her family to watch the famous ball drop in Times Square." This shows that both your personal and national culture can affect how you end this year and welcome the next.
Although New Year's Eve may not seem like a holiday, many people across the world treat it as such. National, cultural, and personal traditions can affect how you spend this time of year, but almost always, the New Year brings people together and pushes them to start anew.