2019-2020 Boys Basketball Preview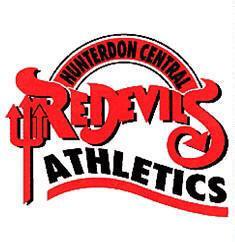 Hang on for a minute...we're trying to find some more stories you might like.
It's no secret that the Hunterdon Central Boys Basketball team will be losing a few key seniors next season.  Nine in total, to be exact.
It seems as if the team will be pressing the reset button; 2019 graduates such as Sean Oberman, John Sperrazza, and David Johansson have provided support in all facets of the game. Their efforts will be greatly missed, and many expect their departure to reflect next season's outcome.  
But all hope is not lost.  Thankfully, through the many hours that the team has spent together, juniors Joseph Sei and Tyler Cassella have picked up on the remarkable leadership qualities that the seniors have exhibited both on and off the court.  Filling their shoes will be far from an easy task for the duo, but they seem to be up for the challenge.
"The seniors have taught me how to lead, how to be a great teammate, and how to fight through adversity. I'm excited to go out and play with my teammates one last time next year" said 2020 point guard Joe Sei, evidently already eager for his final year with the team. "I'm going to miss the guys, but we've got to move past it as a team and become something even better."
Tyler Cassella, another current junior shares the same positive mentality. "I'm excited for next season because I think we have a great group of guys who have a lot of different talents and abilities that work nicely together" said Cassella. "The seniors this year have taught me how to lead a successful team and to bring everything you have every day to practices and games no matter what."
The seniors have undoubtedly been a positive influence for Sei and Cassella.  However, a successful 2020 season won't come as a result of solid seasons from just those two.  It's going to be a group-effort, from the top of the lineup to the bottom.  Alongside the two, among others, will be current junior Mike Zaragoza, sophomores Brian Johannson, Eric Molto and Matt Ciszkowski, and freshman Ryan Zan.  As Cassella said, the court will be filled with talent at every position. The unit is definitely capable of competing in every game and, as the year progresses, will become even scarier.
"Next year I'll show my leadership in whatever way I can, whether it be cheering from the bench or playing on the court. The ultimate goal is to win, so whatever I can do to achieve that goal, I will" said Cassella.  He and Sei will take what they learned from the 2019 graduates and pay it forward to the underclassmen.
The 2019-2020 season is still very far away, but with leaders like Sei and Cassella, it's impossible to not get excited for next winter.  Central's squad has a good opportunity to do a lot of damage inside of the Skyland conference and will surely be fun to watch.
"I'm honored to be in a position where I can teach the team what it means to play Central basketball" said Sei.  It's hard to know for sure just how far this team will go next year, but one thing is for certain: the team features two leaders that have the right mindset to win.