Bowling Article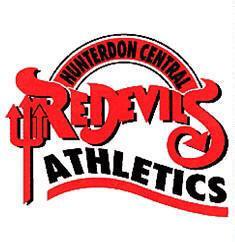 Hang on for a minute...we're trying to find some more stories you might like.
Rarely does one come to Hunterdon Central saying, "I wanna join the bowling team!"  The varsity bowling team here is definitely on the lower end of the sports hierarchy with some people even questioning whether it is a "sport". Nevertheless, the technique and skill-building that is required to bowl successfully is not easy. Like any other sport, bowling requires form, patience, commitment, and a little bit of luck to do it well and, most importantly, to have fun. To the majority of students, the only time they hear of the team is on the morning announcements, which occasionally produces chuckles and questions like, "we have a bowling team?"
However, what you don't hear on the morning announcements are the many achievements the team has obtained over the years. This season alone, two of the boys on the team nearly bowled perfect scores, ending with a 297 and a 299 out of 300. This is achieved by bowling 12 strikes in a row: one strike each in the first nine frames, and three more in the tenth frame. On the girls team, almost every single player reached a new personal best leading to them winning a total of 8 matches this year.
With seniors leaving, the girls team will be losing four of its strongest players, including the team captain, Peyton Cullen. With Cullen gone, Shayna Lehrer will be leading the team next year as captain. Leher hopes that people decide that they want to give bowling a chance. After a strong year, it is sad to see so many people go, but this is only an opportunity to make the team an even stronger force to be reckoned with.
The team hopes to grow in size, as well as skill, in the years going forward. The Hunterdon Central bowling team would like for students to continue taking a chance on the team, instead of being quick to judge. Anyone is capable of doing this sport and doing it well, as long as they give it a try.