Finding opportunities in the shutdown
Some students are using this time to better themselves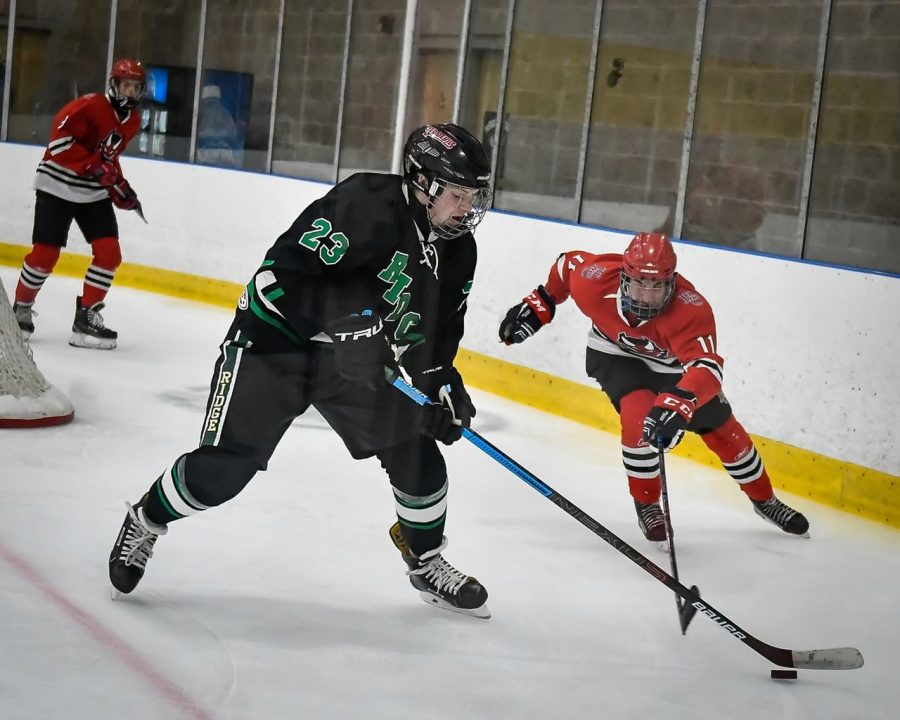 Nicolas Mastropaolo, Journalism Student
June 18, 2020
The wind was picking up as it started to drizzle but that didn't stop him from playing. Ping! Another shot off the crossbar and in as Darin Michaels, a competitive hockey player, keeps working at perfecting his shot during the quarantine. 
"I just love the game and want to get better," he said. However, it doesn't stop there. Practicing hockey is just one of the many productive things Darin has been doing during the quarantine.
Like many students at Central, Darin has been using this shutdown as an opportunity to better himself. He is not only making himself a better player for the upcoming season, but he is also making sure he's right back in the swing of things when quarantine is over. 
Unfortunately, the SAT and ACT tests have been pushed back for a few months which has hurt a lot of students. All of the prep they did in the fall and winter months is not paying off. Some students are waiting for the tests to be rescheduled before they start practicing but Darin has other ideas. Driven to improve upon his last test score, he continues to do work in practice books.
"
Just because gyms are closed, doesn't make it's ok to stop training. I play a competitive sport so getting stronger is very important,"
— Darin Michaels
Darin has also been working out at home in order to make up for the closing of gyms. Darin trained at Next Level a few times a week but he is not letting that interfere. "I'd much rather be in a gym with more equipment but you can still get a good workout in without much equipment," he said. "Just because gyms are closed, doesn't make it ok to stop training. I play a competitive sport so getting stronger is very important," 
Although Darin has been working really hard, he doesn't let it ruin his social life. "I think I have a good balance between stuff that needs to get done and my social life. My friends have been quarantining so we hang out about once every week and it's a great time." 
Darin and his friends usually rotate between whose house to go to but recently his pool has opened so everyone enjoys his house the most right now. 
Ice rinks are starting to open up for private hockey lessons of 10 people or less. Darin attended one so far. "I loved it," he said. "It was such a great feeling to get back on the ice after a couple of months. I was really rusty to start but after a few minutes, it felt close to normal."
Unlike Darin some students are playing videogames or sitting on their phone for countless hours, getting nothing done. Meanwhile, Darin is making the most of his time and still having a great social life in high school. Things are slowly getting back to what they used to be in New Jersey but it will be a while before things are completely back to normal. However, when they are, Darin will be ready and all of this hard work will pay off.