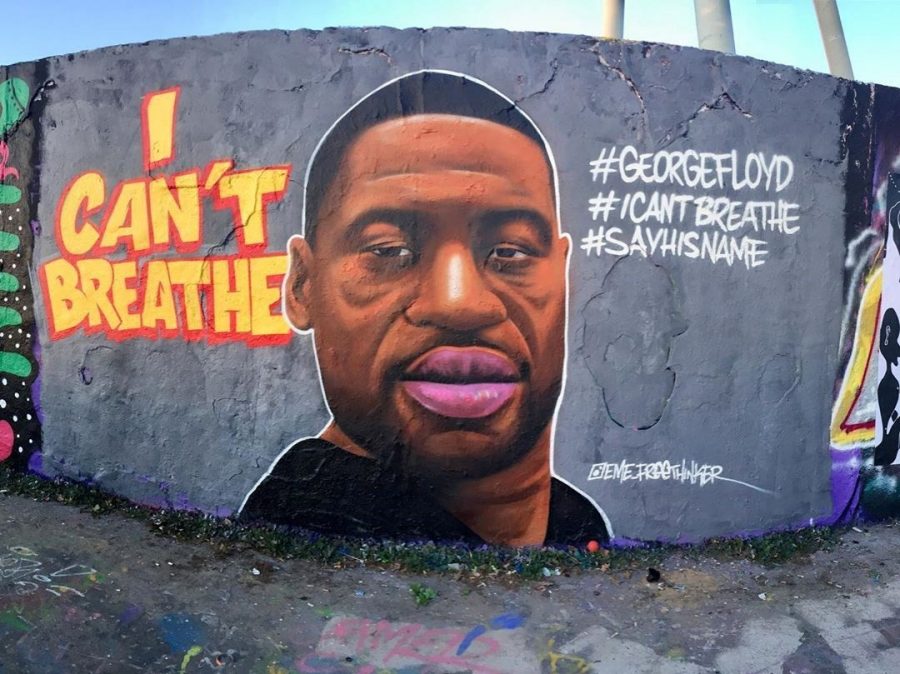 @eme_freethinker on Instagram
As time goes on, George Floyd has not been forgotten, and his murder has led to an increase of activism towards the Black Lives Matter movement. Even before George Floyd's sudden and devastating death, Black Lives Matter was a very prominent movement in our society. Paintings and murals became an immense part in communities all around the world and a way for people to express themselves while honoring Floyd.
The mural honoring George Floyd, located in Minnesota, was created by many artists such as Xena Goldman, Cadex Herrera, and Greta McLain. These were just a few of the artists that spent hours creating this mural. The team of illustrators began the mural on a Thursday morning and it was finished within almost 12 hours. Floyd's mural was painted on the side of Cup Foods grocery store in Minneapolis, Minnesota, just down the street from where he was arrested. This piece of artwork does not only pay homage to him, but is a place for anyone to pay tribute to him. This is an iconic symbol for protestors, an image of solidarity, and a small memorial. This mural portrays a portrait of George in a rally with thousands of other protesters that had raised fists. The sunflower represents a halo, with names of victims that have also experienced police brutality.A few of the many victims honored are Sandra Bland, Eric Garner, and Philando Castile, along with many others.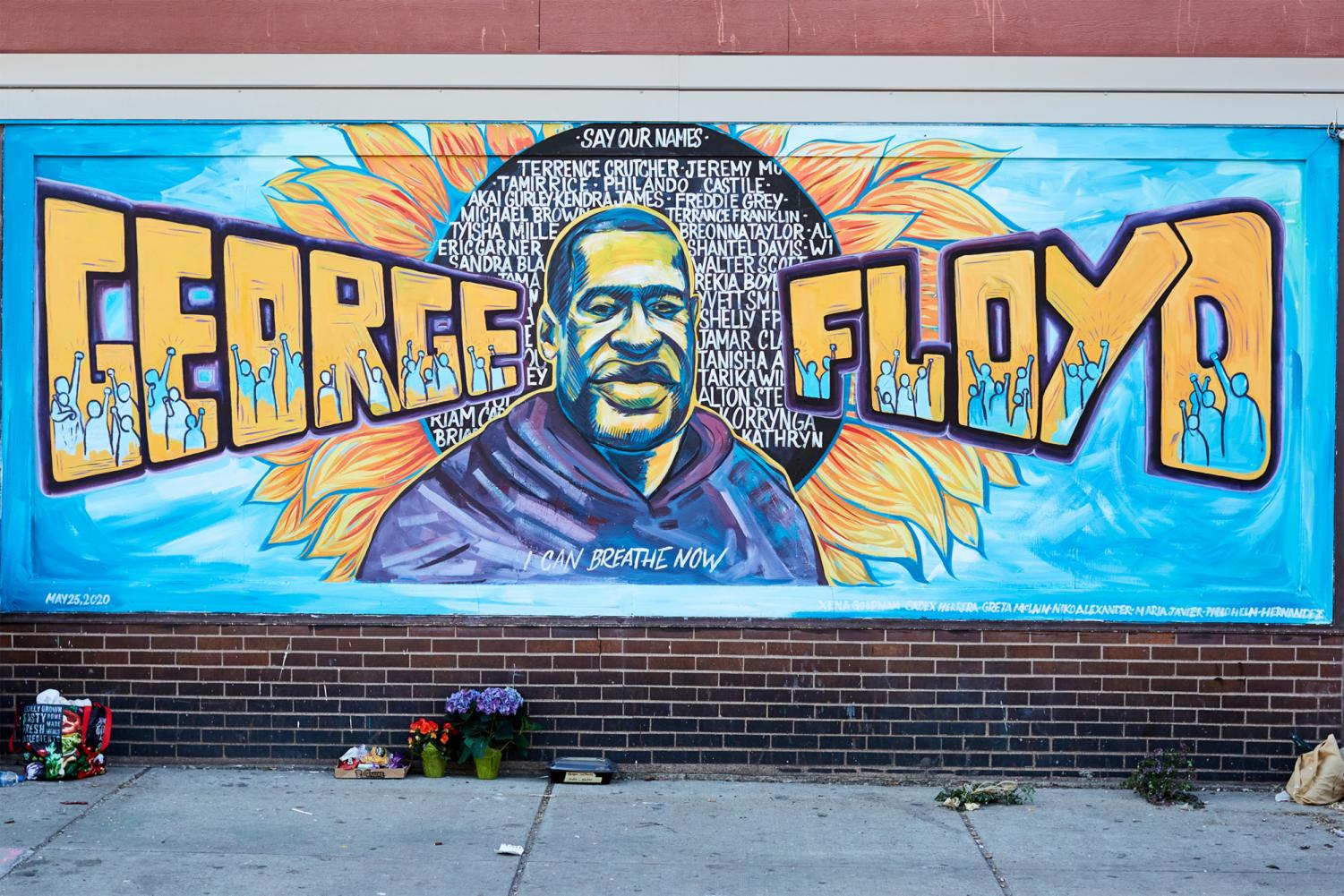 Along with this mural of Floyd in Minneapolis, there are countless works of art that represent BLM in many different countries. Specifically, in Germany on the Berlin Wall is where one of George Floyd's murals stand. It is on a section of the wall that used to split East and West Germany. A piece of this wall is still standing, so artists decided to create a mural and write, "I can't breathe." Not only has this mural had an immense impact on Berlin, but BLM has created more awareness in other environments such as the sports world. For example, a soccer player that is on the German league expressed their opinion by ripping off their shirt after scoring, and exclaimed, " Justice for George Floyd." He was then given a yellow card for his actions, however, this shows that other people are willing to stand up for their rights and what they believe in, not only through art.
George was very special to the people he knew. "He was everyone's favorite everything," Floyd's cousin Tera Brown told KHOU, saying Floyd was like a cousin, father, and best friend to her. "It's unbelievable, unbelievable to see someone suffer in the way that he did." The injustice he suffered is one we will never and should never forget. Murals around the world have represented how many people feel and provide an artistic outlet that becomes a vital part of a community. The death of George Floyd will never be forgotten, and the forms of art created in memory of him will keep his legacy alive.