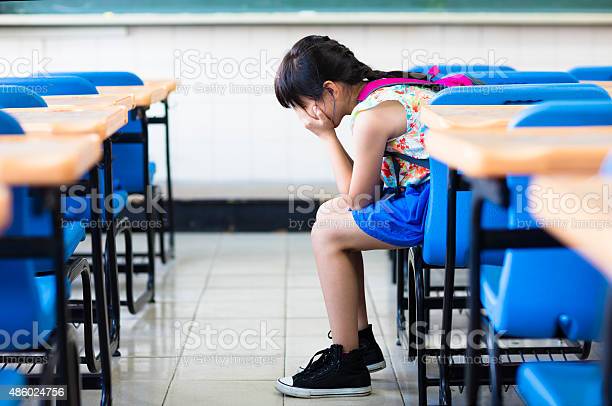 Getty Images/iStockphoto
"The school did absolutely nothing to help me," a senior recalled after having her grandparents passed away during the school year. When students lose someone and go through grief, they need the school's support and help.
Students are always encouraged to seek out a counselor at school to talk about whatever they need especially in times of grief. However, some students feel the school can better help grieving students. 
Mrs. Hoff, a Student Assistance Counselor believes the school does everything to help the students. "Every grade level has support for students such as grade level counselors and SAC counselors to help," she said. 
If a student needs more help they have community referrals that help assist families and people with the services they need. When a student needs a community referral, Mrs. Hoff referenced a service called Good Grief. This is her favorite place to recommend to grieving students and helps people of all ages to deal and cope with grief. 
The school has the Zen Den designed for students to relax and be able to have a quiet place to think. The counselors at the Zen Den try to educate students on mental health. Some students want a distraction while grieving and want to come to school while others handle it differently. 
"The most important thing is to have an outlet," Mrs. Hoff said. "To be completely honest everyone handles grief differently, so if a student doesn't want to talk about it we don't force them to talk, but if they need someone to talk to we are here for them. Depending on what the student wants, they are their advocate and they take the next steps."  
A senior student at Hunterdon Central contradicts the school counselors. "My teachers would give me an excuse for the homework and then the next day I had to act normal and was expected to recover in that one day. They don't give you enough time to recover," he said. 
Another senior at Hunterdon Central went into telling her story. "My grandmother became ill and was admitted into the hospital. I went every day to see her because everyone thought we had more time with her. She ended up passing away unexpectedly. No one knew she would pass so soon. After that, I locked myself in my room and didn't come out. I didn't want to talk to anyone," she said. 
She then commented on the school and how she felt they didn't help her. "The school doesn't care. They send you back to class," she said. 
Another student recalls it made it harder for her entire household to function. "When my mother's parents died it crushed their souls and then one thing led to another and my parents would start fighting, and then I was there to try and pick up the pieces and help both of my parents while I was still grieving. The school did absolutely nothing to help me," she said. 
The students were not aware of the extra resources that Mrs. Hoff was mentioning. Perhaps more needs to be done to make these resources more known and available to students. When the students were asked if they knew what Good Grief was they had no idea. I informed them that it is a service that helps people and families with grief. They had wished they knew about this when they had lost someone in their life. 
The students who were interviewed were not too happy about how their tragedies were handled. They suggested giving the students more time to cope and recover from their devastation. They also made a point that mental health and well-being are more important than school.
Dr. Zurawiecki, the counseling services supervisor, feels they can connect students to extra help in the area and if you are dealing with mental health or the loss of someone, the person helping you should be a mental health provider. She believes a school is a place that helps every student with what they need. When they hear of a tragedy in a student's life they notify the counselors. Mrs. Zurawiecki also suggests not everybody shares what they are going through. "Grief is normal….totally normal and anyone can provide support," she said. 
According to the article called "Helping Students Deal with Grief in the Classroom: Are Schools Ready?," Dr. Scott Poland, a licensed psychologist and expert in school safety, youth suicide, self-injury, and school crisis intervention/prevention helps prepare schools to respond to grief and loss. "It's about prevention and better planning," he said. Students want teachers that are empathetic, understanding, supportive, and make accommodations for the students. 
According to a survey by the American Federation of Teachers, fewer than half of teachers have access to a school protocol for helping students deal with grief in the classroom, and 93% have not received bereavement training. 
According to Dr. Poland, when the school first hears of a loss in a student's life they should reach out to the student or their parents before the student returns to school. Teachers should listen, acknowledge feelings, and be nonjudgemental. When the student returns to school the counselors should make it known to the teachers what is going on and the counselors should make an appointment to meet with the student to go over anything they may need. 
Although losing someone causes a really big impact on students if you need some time from school it is not an excuse. Sometimes the feeling of grief hits students at unexpected times such as in class. If a student is out they request documentation that the student is getting the help they need but funerals are excused and if a student is out for an extended period they are referred to a patient group in a hospital. 
When the counselors hear of a tragedy in a student's life they notify the counselors and try to do the best they can. However, these students disagree with their needs being met and say schools need to step it up when it comes to grief. It is a hard thing to overcome and the students need all the help they can get.