Year of the (Dank) Meme
Hang on for a minute...we're trying to find some more stories you might like.
2016 witnessed the rise of video memes on Instagram, YouTube, Tumblr, and other social platforms across the web, satirizing and parodying everything from the U.S. presidential election to people's everyday lives. Damn Daniel epitomized the value of social virality in today's networking age, as a guy jokingly chronicling his friend's repetitive outfit choices and preference for white slip-on Vans caused a social media explosion that gained both boys an appearance on Ellen, millions of views and followers on Instagram. Michael Jordan's famous weeping face from the 2009 Hall of Fame Induction Ceremony resurfaced as the stamp of approval on any meme depicting a satisfactory roast or failure, and other popular unearthed visuals were revived and "meme-ified," including Arthur's Fist (an image of Arthur Read's clenched fist accompanied by a caption detailing some humorously, frustrating circumstance). With regards to cartoons used in memes, Spongebob Squarepants was one of the most frequently-used, as SpongeGar and Respirar Chico memes populated posts around the internet. Another throwback, Dat Boi, features a turn-of-the millennium animation of a frog on a unicycle.
In the realm of politics, the Bernie or Hillary: On the Issues series simplified and satirized our approach to the tumultuous presidential election, while photos of Ted Cruz's campaign trail ads fell victim to photoshop connoisseurs who jokingly (or not so jokingly?) theorized that the Texas senator is the infamous Zodiac Killer. Following Trump's election, Barack Obama and Joe Biden friendship memes went viral on Instagram, comically-depicting the outgoing duo moreso as mastermind and sidekick rather than president and vice president. If memes are to be considered the pinnacle of the creative yields of a "woke" and socially-engaged collective, then 2016 was an incredible victory for creativity, humor, and engagement among socially-connected youth, as commentary on social issues, global popular culture, and politics reached an all-time—albeit comical—high.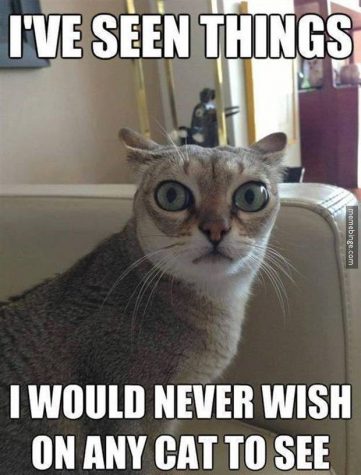 Courtesy of Flickr