Atlantic City's Revival?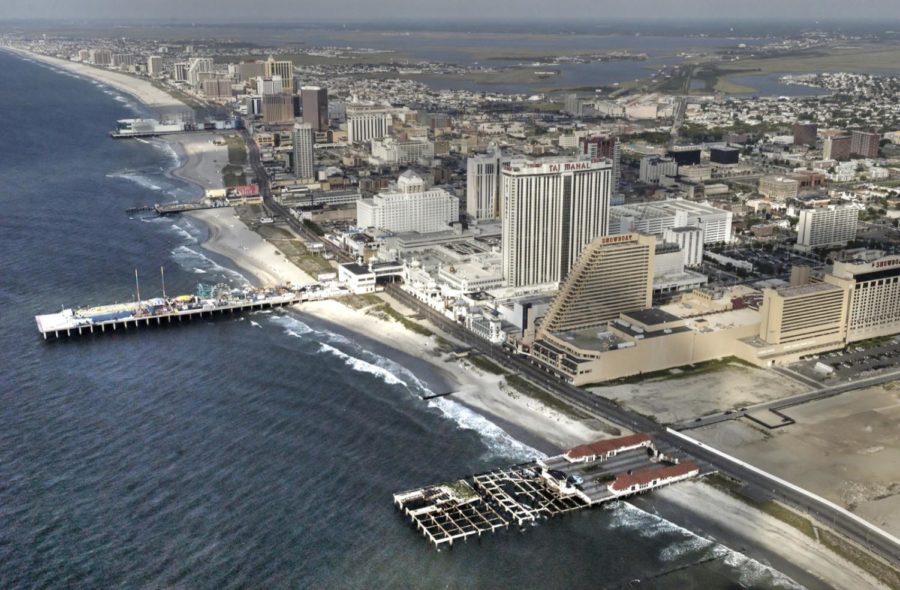 Anju Felix
February 22, 2018
Atlantic City has been a hotspot for tourists since the late 1800's and early 1900's since officials fostered a gangster-esque atmosphere as they actively paid no heed to prostitution, gambling, and Prohibition laws.  This permissive setting is what drove many to visit.  But due to market competition driving out economy boosters and legislation expanding the accessibility of gambling, many of Atlantic City's casinos shut down.
In 2006, as casinos in New York and Pennsylvania opened, Atlantic City casinos experience outstanding revenue drops.  This competition drove the closure of five AC casinos: Atlantic Club, Revel, Showboat, Trump Plaza, and Trump Taj Mahal.  With casinos close by, many people didn't feel the need to make the two and a half hour drive from New York to Atlantic city.  This increased competition along state borders wasn't Atlantic City's only worry, as online casinos were first launched on November 21, 2013 in New Jersey.  The launch was a gamble in itself as legislators looked towards a new tech-savvy future for the gambling industry while the threat of diminished revenues loomed ahead.  But contrary to initial setbacks with the legalization of online gambling in 2001, the new extension to the traditional casino experience has actually brought in a thriving industry.  "Figures released Friday (January 12) show Atlantic City's casinos pulled in $245 million online in 2017, an increase of nearly twenty-five percent from a year earlier." (Parry, Wayne, CNBC)  This turn in profit has led to the recovery of seven casinos from the destruction during the three year period following the loss of the "Big 5".  
In other words, we should be optimistic about the city's future as it enters a new age of possibility and reconstruction.  One of these reconstruction projects includes the reopening of the Trump Taj Mahal as a Hard Rock casino/resort.  "The project is expected to create more than 1,000 construction jobs and 3,000 permanent jobs, according to Hard Rock" (Huba, Atlantic County), all of which will supplement the revenue boost that is experienced.  Along with the remodeling of the Taj Casino, the Revel Casino could possibly reopen in 2018.  Colorado developer Bruce Deifik bought the newly named "Ocean Resort Casino" property from the former owner, Glenn Straub for $200 million and is hoping to open by the coming summer around the same time as the grand opening of the Hard Rock Cafe resort.  Deifik states "the casino will employ 2,500 to 3,000 people. It has 1,399 hotel rooms. The gambling area will offer 100 table games and 2,200 slot machines" all of which, in the best case scenario, will contribute to the uplifting of Atlantic City.  
But of course, these expansions aren't simply money rakers.  At this point in time, Atlantic City is stable and well on its way towards profits with online gambling acting as a cushion.  So we need to ask, will introducing two high-priced competitors into the pool disrupt the equilibrium?  Could Atlantic City face the same cut throat conditions that caused the initial shutdowns again?  All valid questions that will hopefully yield positive answers for Atlantic City as the New Year marks a new beginning for its people.  
http://www.publicdomainpictures.net/view-image.php?image=79085&picture=atlantic-city-boardwalk
http://www.nj.com/atlantic/index.ssf/2018/01/atlantic_city_could_be_on_verge_of_major_revival_i.html#incart_river_index