Homecoming Recap 2019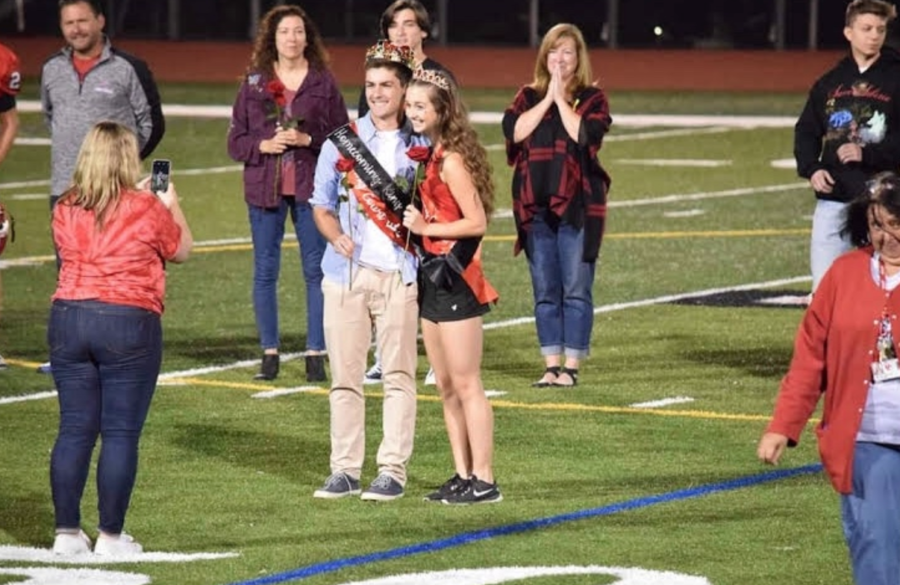 All around the country, students, teachers, and highschools alike celebrate Homecoming. Homecoming floats, king and queen voting, dances… and of course, football. Hunterdon Central celebrated Homecoming week 2019 with a variety of Student Council-run activities. These included having each class decorate a section of the school with class-themed posters. Spirit week included themes such as "sunglass day," and "sports jersey day." Homecoming T-shirts were on sale during lunch, and on Friday, the school gathered for the pep rally. The pep rally was fully equipped with various activities such as students "pie-ing" vice-principals (and in one case, a vice principal "pie-ing" a student), competitive student games, spirit contests, and performances from the Dance and Cheer teams. 
One of the essential parts of Homecoming is the Homecoming Court and the King and Queen. Teachers had the opportunity to nominate students of the senior class to be on the Court. From those nominated students, a King and Queen were voted for by the student body. At the Friday night Homecoming football game, the winners are announced. 
The Homecoming King, Joey Kleiner, speaks about the win, "Getting nominated was special, and I'm glad that teachers felt that way to nominate me. I've always viewed student-teacher relationships just as important as relationships among peers, and I think it's one of the most undervalued things in highschool. I never really imagined winning, because I wasn't the most popular person on the court. When my name was called, everything just lit up. For me, it was so surreal, because there were so many great guys on that court, I never thought I was going to win. It was an honor just to be nominated, but at the same time, the feeling of winning is a moment I will never forget. Being able to share the moment with my mom was probably the best thing about it. She's taught me just about everything I know, it was special for us both because I wouldn't be in this position without her, so it was like I truly became the person she's always wanted me to be."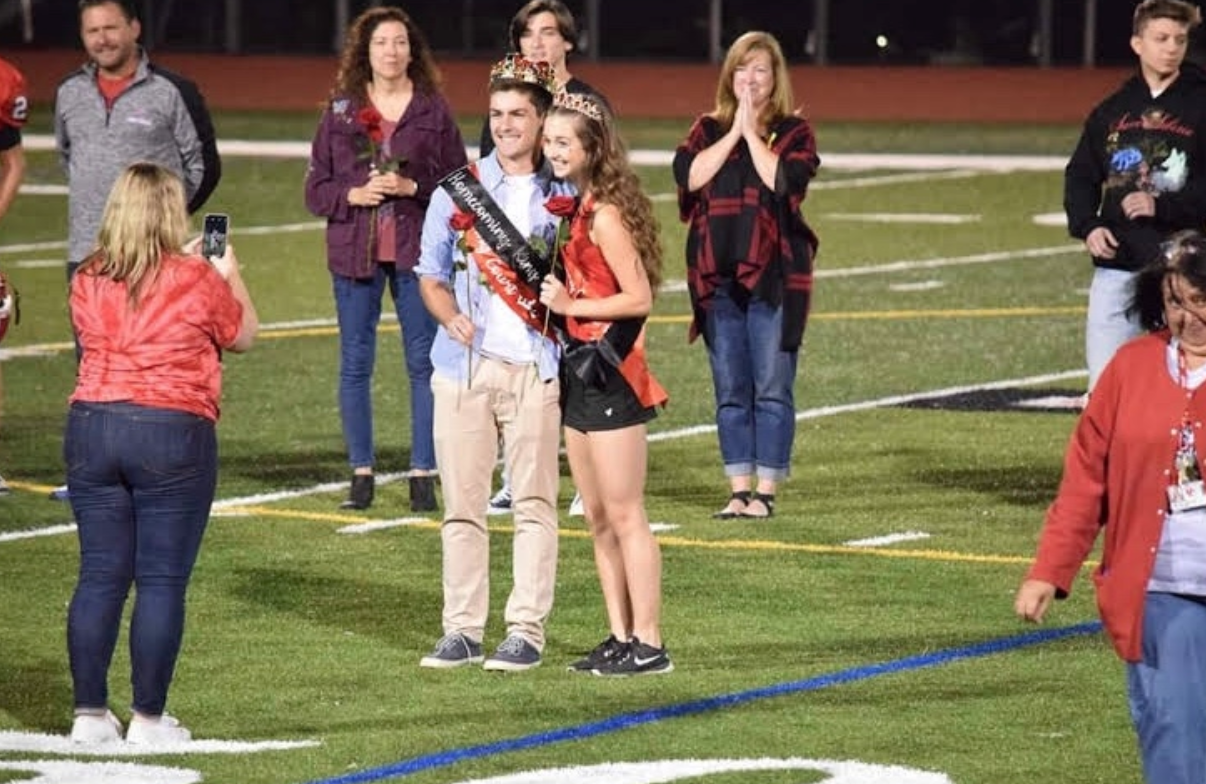 The Homecoming Queen, Kate Amabile, expresses how special the moment was for her, "It was such an honor to be nominated into the Homecoming Court. Every person on the court was amazing, and the Homecoming week was so much fun with them! I felt an incredible amount of love and support throughout that entire week from my friends, family, team, teachers, and other students. The moment my name was called was so exciting, and spending it with Joey was the best. I am so grateful to have been chosen as the Homecoming Queen, and I will always remember that moment."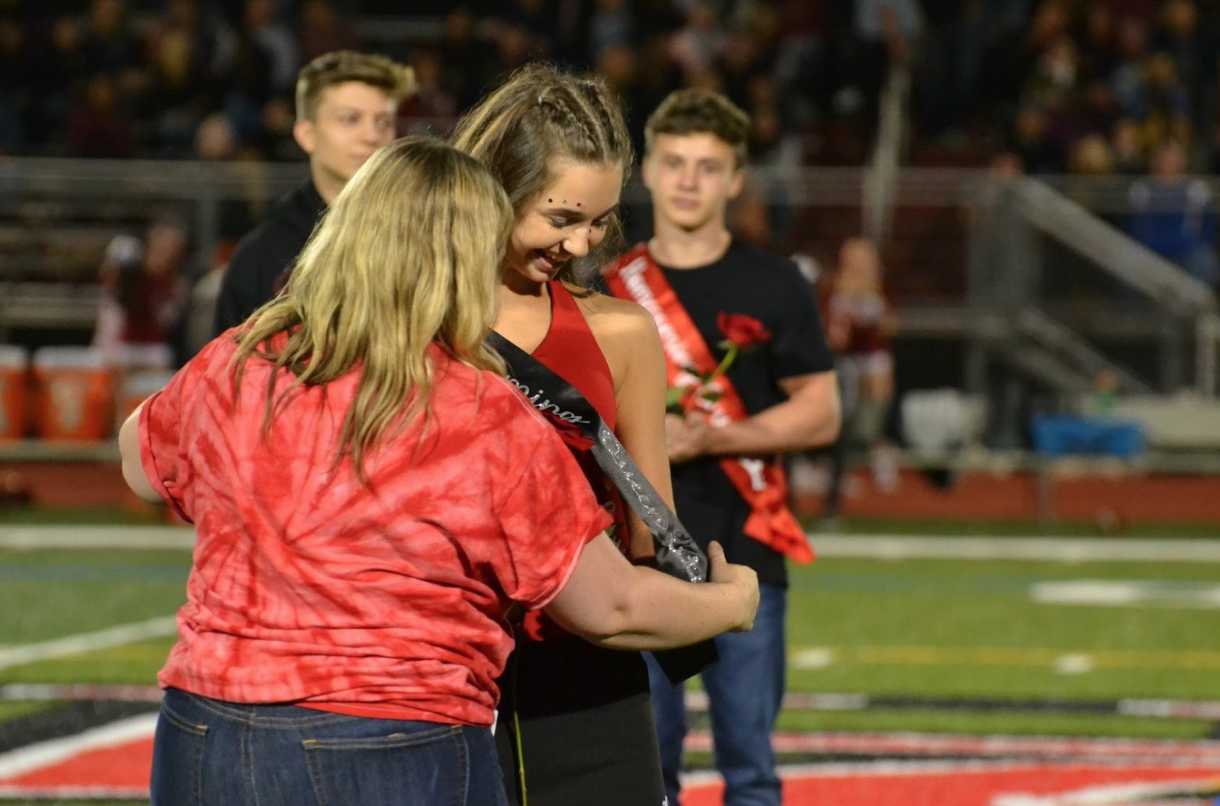 Overall, Homecoming was a fun week for Hunterdon Central, and a high school tradition many students won't forget. Special thanks to all the people running Homecoming, including Student Council and the HC Super Fans!