The Midterm Elections: Watching A Country Change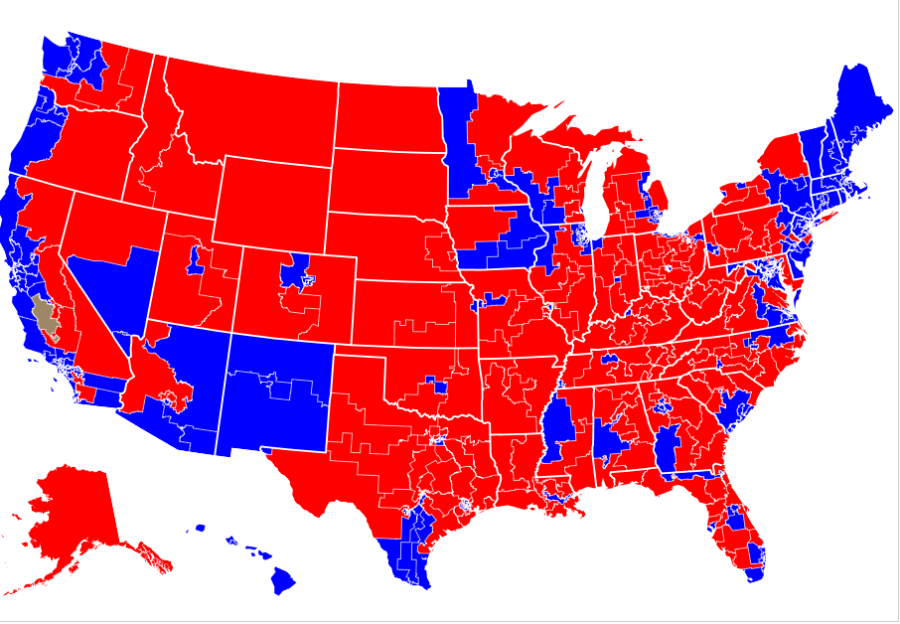 Vikram Vijan
November 25, 2018
The 2018 Midterm elections have brought significant changes to America's electoral map. Now, leaders from both parties will be establishing the legislative agenda for the next few years. Democrats gained control of the house as Republicans gained control of the senate. Not to mention, there have been a great number of notable firsts establishing history in this year's election. The U.S. has voted in its first Native American and Muslim congresswomen, its first lesbian mom in Congress, and the first openly gay man elected as a governor. South Dakota and Maine elected their first female governors, Tennessee and Arizona sent their first women to the Senate, and Massachusetts and Connecticut elected their first black women to the House of Representatives.
One race that had Americans on their toes was the Ted Cruz v. Beto O'Rourke senate race in Texas. Although Beto had a very strong following in Texas, he wasn't expected to win the seat against incumbent Ted Cruz. In fact, FiveThirtyEight, an election prediction database, predicted that Beto only had a 21.2% chance of winning the election after considering fundraising, past voting in the state, historical trends, etc. Although Ted Cruz did manage to hold on to his seat in the senate, the polling results on election night were a lot closer than expected. Beto had only lost by about 20,000 votes. With Beto's new following and his already built up momentum in the country (specifically Texas Democrats) what is next for Beto O'Rourke? Some have begun to think he may possibly take advantage of this momentum by running for president as soon as our next presidential election comes around in 2020.
As for the House Of Representatives, Democrats have taken control of the majority of the seats. One major district that was flipped was New Jersey's 7th congressional district. The race between former diplomat Tom Malinowski and Incumbent Congressman Leonard Lance was a highly anticipated race as it was even named the the 2nd most competitive House of Representatives race in the entire country. Tom Malinowski was able to flip the seat after 30+ years of it being held by Republican representatives.
With all of these changes regarding representation in our country's legislative branch, what new legislation will be passed? Will these newly elected officials meet the demands of today's political climate? What significant changes in our country will be made?
Image courtesy of 270ToWin.com.