Lavender Latte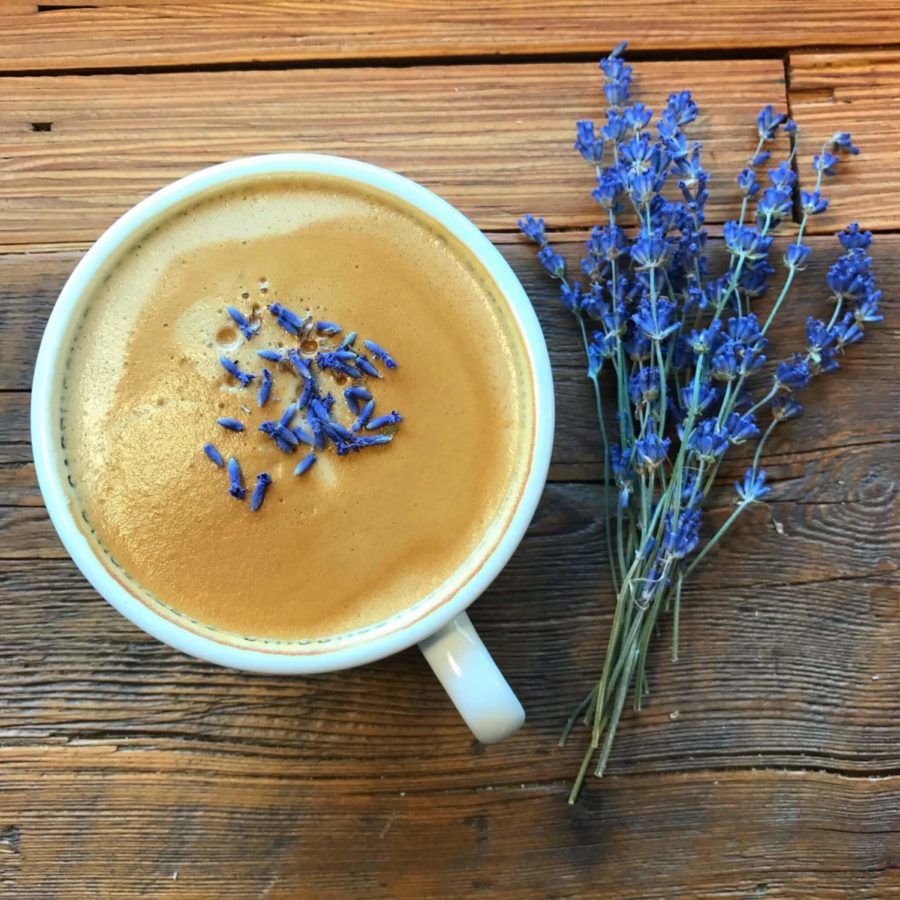 By Josie King, Arts & Living
March 18, 2019
Make your own Lavender Latte at home without any fancy equipment!  Easy homemade lavender syrup gives this latte it's floral flavors, perfect for a relaxing morning. There is something about a rainy, grey day that makes sipping on this lavender latte extra cozy. Bonus points if you can wear leggings and listen to a relaxing playlist.
INGREDIENTS
For Lavender Latte
8 ounces strong coffee
¼ cup half and half (or milk of choice)
2 Tablespoons Lavender Syrup (recipe below)
Dried Lavender for garnish (if desired)
For Lavender Syrup
¼ cup dried lavender
½ cup sugar
½ cup plus 3 tablespoons water
INSTRUCTIONS
To make the Lavender Syrup
Add ½ cup water and ¼ cup lavender to a saucepan, bring to a boil. Simmer for about 3 minutes, then remove from heat and allow to steep for 20 minutes. Strain out flowers and discard.
In a clean saucepan, add ½ cup of sugar and 3 Tablespoons water. Bring to a boil, stirring to dissolve sugar. Simmer for 3-4 minutes, then stir in lavender liquid. Whisk until fully combined, remove from heat and allow to cool. Transfer to storage container and keep in the fridge.
To make the Lavender Latte
Place milk into a microwave safe jar and heat for about 30 seconds, until warm. Tightly screw lid onto jar and shake for a few seconds, until milk is foamy.
Place 2 tablespoons of lavender syrup in a mug. Pour hot, strong coffee over syrup. Top with foamy milk. Garnish with dried lavender, if desired.