Isn't It Romantic Movie Review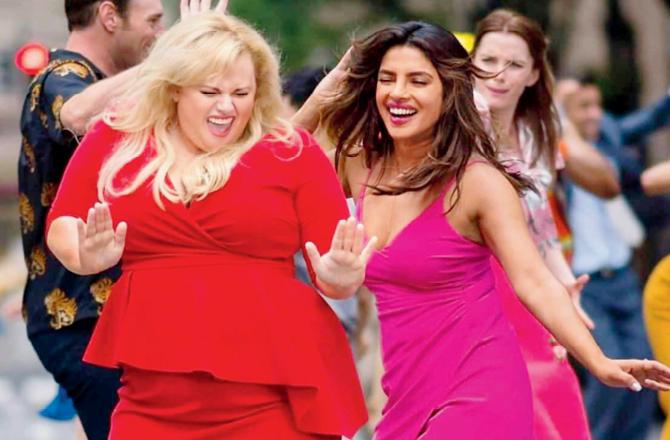 Coryn Rebimbas, Arts & Living
May 8, 2019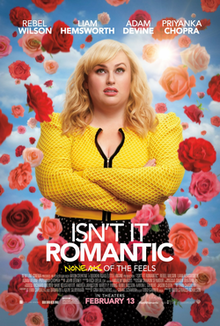 The new movie Isn't It Romantic, directed by Todd Strauss-Schulson and starring Rebel Wilson, was released on February 13, 2019. The movie follows an architect living in New York named Natalie. She lives in a run-down apartment with her dog, working hard and trying to get noticed at her architecture firm, but she's more often found delivering coffee instead of actually designing a building. There's one thing Natalie completely believes, and it's that love stories can never come true. Everything changes when Natalie gets knocked out during a mugging in the subway. When she wakes up, she's in an alternate universe where she is the main character in a love story.
The movie is a feel-good romantic-comedy and has many good reviews. I certainly enjoyed it, from its poking fun at cliche romance stories to its sweet ending. Rotten Tomatoes gave this movie a 70%, IMDb gave it a 6/10, and I believe this is fair. The theme is pretty cliche, but the movie adds a twist with the end result, with Wilson's comedic and charming personality adding to the vibe of the film. The movie also points out common tropes in rom-coms, like how the main character often has a rival in the workplace or how the best friend is excitable and flamboyant.
The movie has many good qualities, including the videography and the music. The scenery in the movie really adds to it. In the beginning, everything seems darker and grey, giving off a gloomy mood. Once Natalie is in the alternate universe, however, everything becomes brighter and more colorful, helping show the change in her life and more importantly, her attitude. The music in the background also contributes to this change in mood. The music, beginning with slow and quiet notes in a lower octave, ultimately crescendoing into a livelier rhythm. There are some spontaneous outbreaks into song as well, adding to the more peppy feeling.
If you have the chance, I definitely recommend watching Isn't It Romantic. It is a fun movie to watch with friends, but you can definitely watch it alone. The upbeat feel of the film with the bright scenery, fun music, and a happy ending will definitely brighten your day, even if the story itself isn't very unique.