Baseball Captain Interview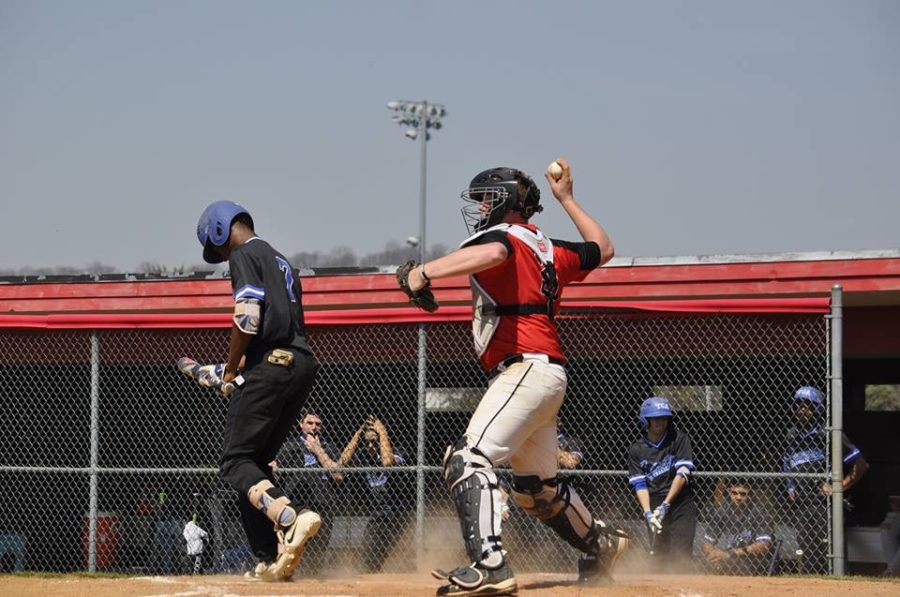 Trevor Benton, Sports
May 8, 2019
With the Hunterdon Central baseball season getting underway, I got a chance to sit down and talk with one of the team's captains, Luke Longo.
Q:  What kind of preparation did you do for the start of the season?
A:  Just typical offseason stuff, really.  I play for a couple club teams during the summer and the fall so I've been on the field with them a ton.  Beyond just playing though, I hit in the cage a lot, I've got catching instructors I work with on mechanical stuff, and I watch film of my swing to see things that I can improve on with it.
Q:  What are you most looking forward to for this season?
A:  Definitely just being with the guys.  Like I said I play on other teams, but it's not the same as being with these guys.  We've all played together for a long time now and I feel that we've built really good chemistry over the years.
Q:  Who do you see as your biggest competition this year?
A:  Honestly, I'd have to say ourselves.  We play a lot of tough teams on our schedule but as long as we do what we're supposed to do every day I feel like we should be alright.  That means taking every practice seriously, taking every rep seriously, and just working hard every day. If we do that we're going to be tough to beat.
Q:  I know you're committed to play at the division one level next year, and so are some of your teammates.  What can you tell me about their work ethic?
A:  Those guys are really the best.  Joey (Dechario), Pete (Ciuffreda), and Fish (Ryan Fischer) are all next level.  They all work tirelessly in the weight room and on the field. I'm really lucky to share the field with those guys.  Beyond that though, they're all great teammates. They bring unbelievable energy to every game and every practice and are always on the top step of the dugout cheering their teammates on.
Q:  What are your expectations for this season?
A:  That's easy, another state title.  We've done it in the past, a lot of our guys know what it takes to win it, so there's really no reason to expect anything else.  We did lose some really good senior players from last year, but I really believe we have more than enough on our club to win it again this year.  With that being said though, we can't just expect to walk out there and roll over teams just because we won it last year. Like I was saying before it's really going to come down to the work we put in every day as unit to determine how far we go.  But the expectation is that we win it, for sure.
Lofty goals, but like Longo said, there's no reason to believe that this Red Devils team can't repeat as state champions.