Stuck in Quarantine? Here's 15 Movies to Watch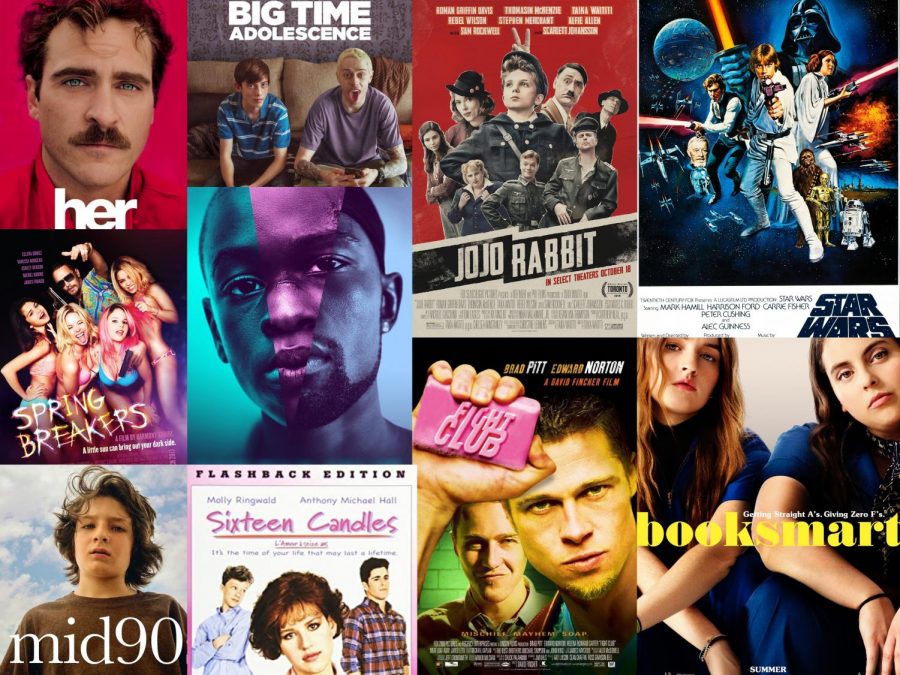 Molly Fiske, Online Editor & Coffee Enthusiast
April 8, 2020
Moonlight – 2016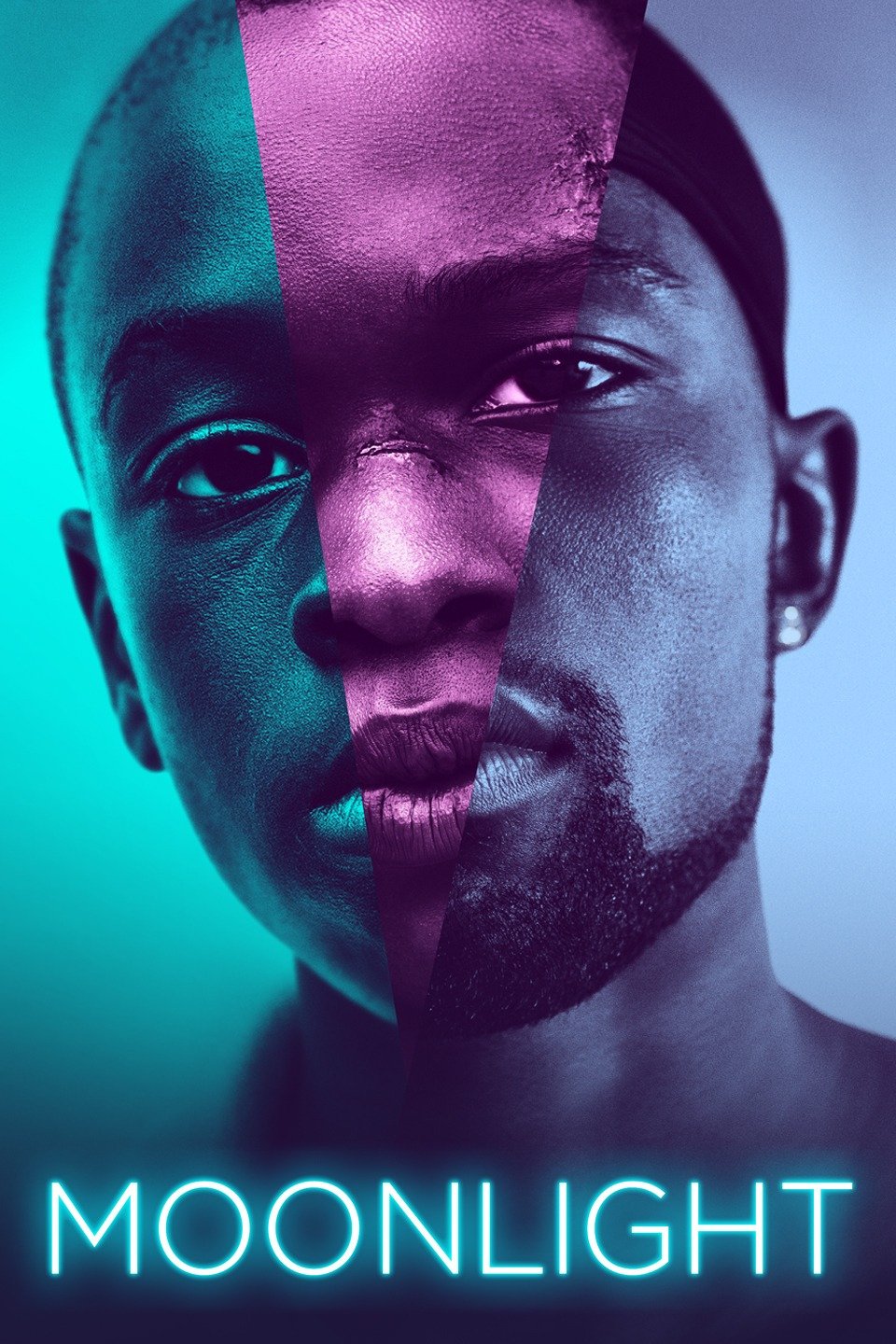 This movie follows Chiron, in the three defining chapters of his life. It is unique in the way the plot is presented. It follows a young, gay, African American boy living in the projects of Miami. The movie is delicately written hyper-focusing on defining moments in his life, leading up to the ending moments of the film. The movie doesn't give explicit 'endings' for some of the characters, as well as Chiron in the end. But the movie is not a fairytale, it is telling a story and there's no 'traditional' ending in the case of Moonlight.
Where to watch: Netflix, Prime Video
Big Time Adolescence – 2019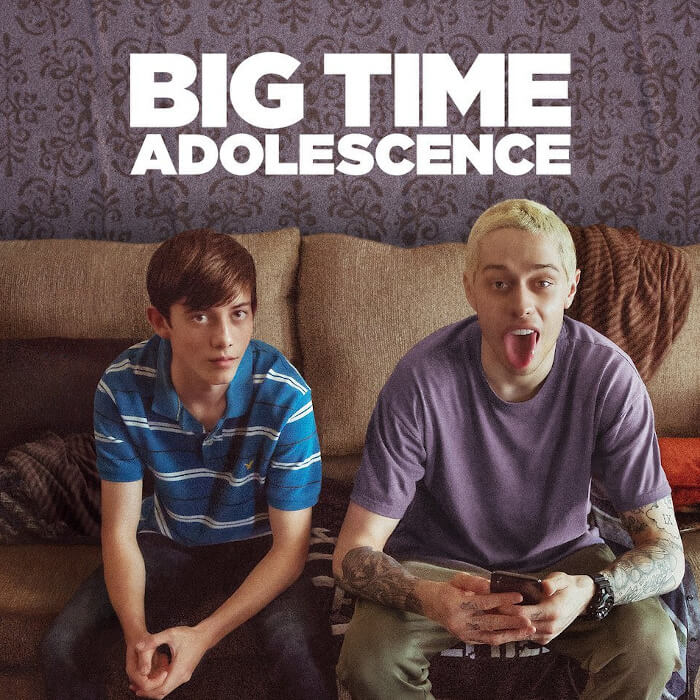 This movie features Pete Davidson in his breakout role. He plays the older influence-Zeke- to his ex-girlfriend's little brother who is in high school. This is another coming of age movie breaking the stereotype of a young female as it is both a coming of age moment for both the younger brother- Monroe and his role model Zeke. Monroe learns to experience the highs and lows of high school, as Zeke learns how to let go from being a townie. This is a heartfelt movie about adolescence and what happens when you refuse to grow up. 
Where to watch: Hulu
Booksmart – 2019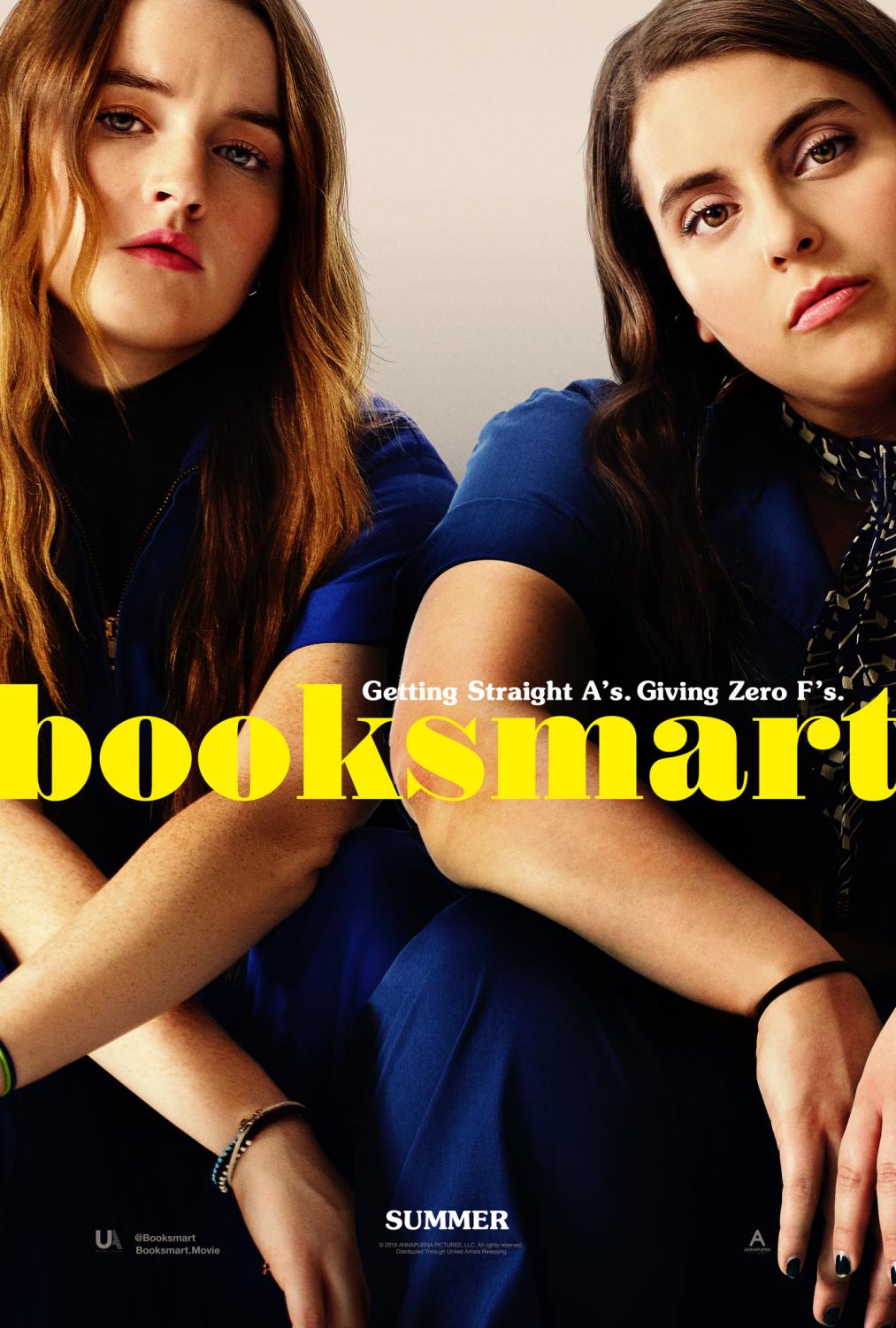 Booksmart follows two female characters as they finish up the last day of high school upon the realization that they haven't done anything besides study to achieve their goals of being admitted to Yale and Columbia. The girls decide to go out on their last night of high school, but not without going through a wild night of running into theatre kids, teacher uber drivers, and a pizza delivery serial killer. The movie is built with great cinematography and tons of laughs as the pair maneuver hook-ups, drinking, and partying. 
Where to watch: Hulu, Prime Video
The Perks of Being a Wallflower- 2012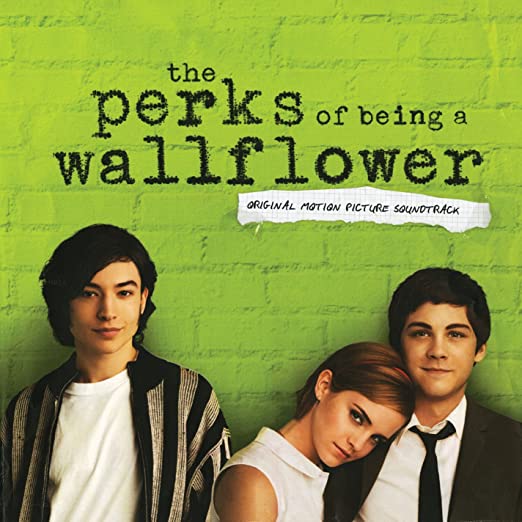 The Perks of Being a Wallflower is narrated by the main character Charlie, as he goes through his freshman year of high school following the death of his aunt and the suicide of his best friend. He is soon taken under the wings of two seniors, Patrick (Ezra Miller) and Sam (Emma Watson). The plot follows his adventures with his new friends, his mental illnesses, and high school. The movie is a tear-jerking, emotionally raw story. It has a fantastic score and of course, the famous tunnel scene. 
The Perks of Being a Wallflower Trailer
Where to watch: Netflix, Prime Video
Spring Breakers – 2012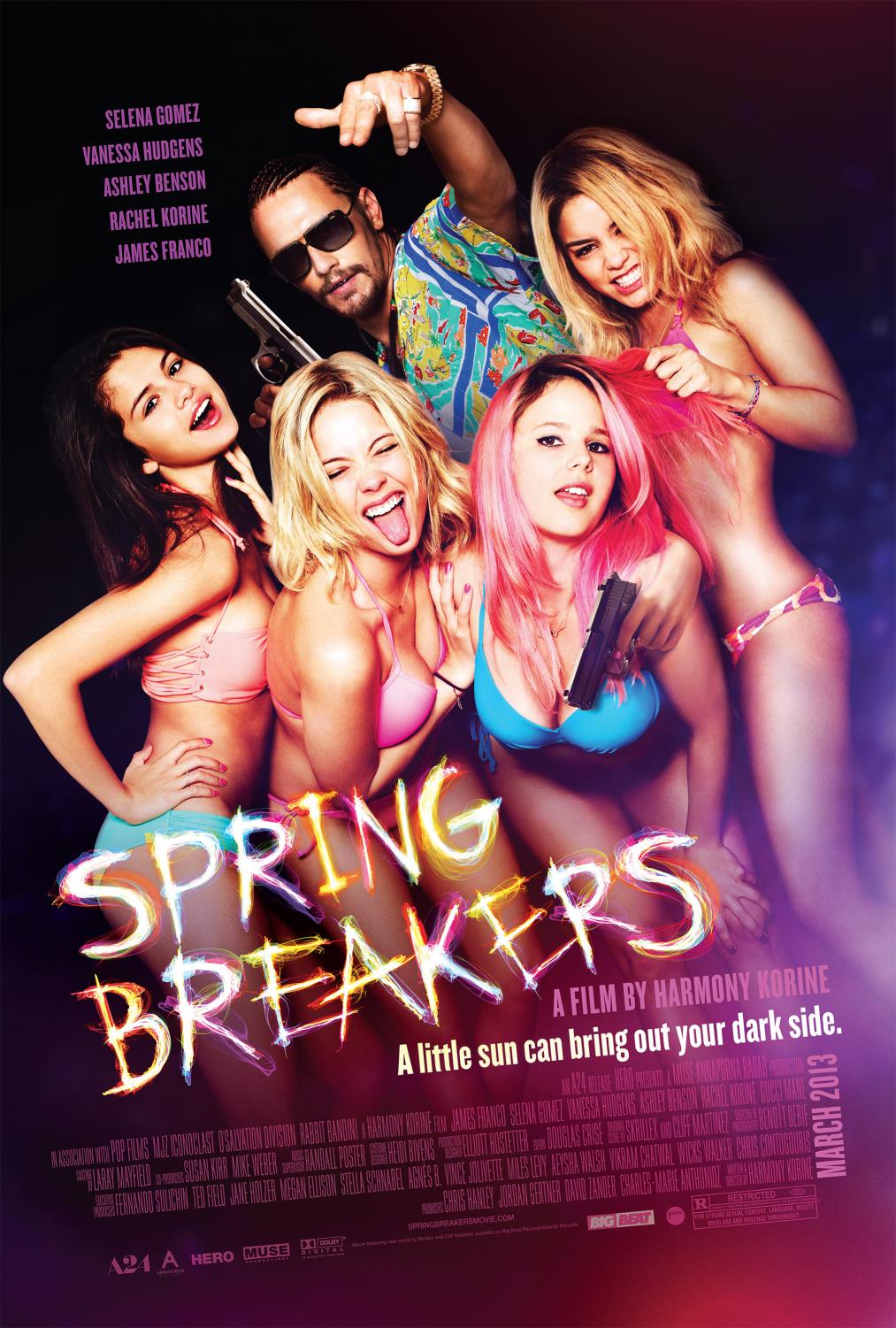 The movie Spring Breakers follows a group of rowdy college girls, (Selena Gomez, Vanessa Hudgens, Ashley Benson), as they experience spring break in Florida. However, before they embark for the trip, two of the girls roughly rob a gas station to fund money for the trip. Half of the movie focuses on the dirty, rowdy aspect of underage drinking, sex, drugs, and 'traditional' spring break. However, the second half focuses on a much deeper level of organized crime, gang-wars, race, and murder as the girls fall under the trap of drug lord Alien (James Franco). The movie is incredibly compelling and shows a much deeper meaning into the community behind spring break in Florida. And of course, James Franco's unsettling, and creepy role refuses to let you look away. 
Where to watch: Netflix, Prime Video
Her. – 2013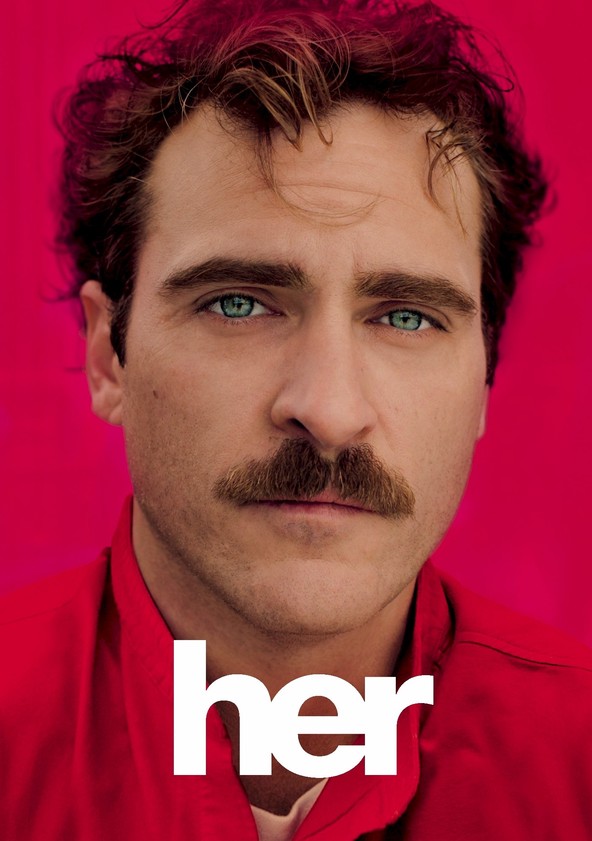 Before Joaquin Phoenix played the Joker, he played Theodore in Her. This futuristic movie tests what life would be like if technology, specifically artificial intelligence, went a step too far. Theodore, a lonely writer, downloads a new phone update where he 'meets' Samantha (Scarlett Johansson). They develop a strong bond and relationship that withstands and challenges the physical aspect of a relationship. This movie has stunning cinematography and a blissful visualization of what the future might appear as. The ending is satisfying and the story itself leaves you wondering whether technology such as Samantha will exist in the near future. 
Where to watch: Netflix, Prime Video
Jojo Rabbit – 2019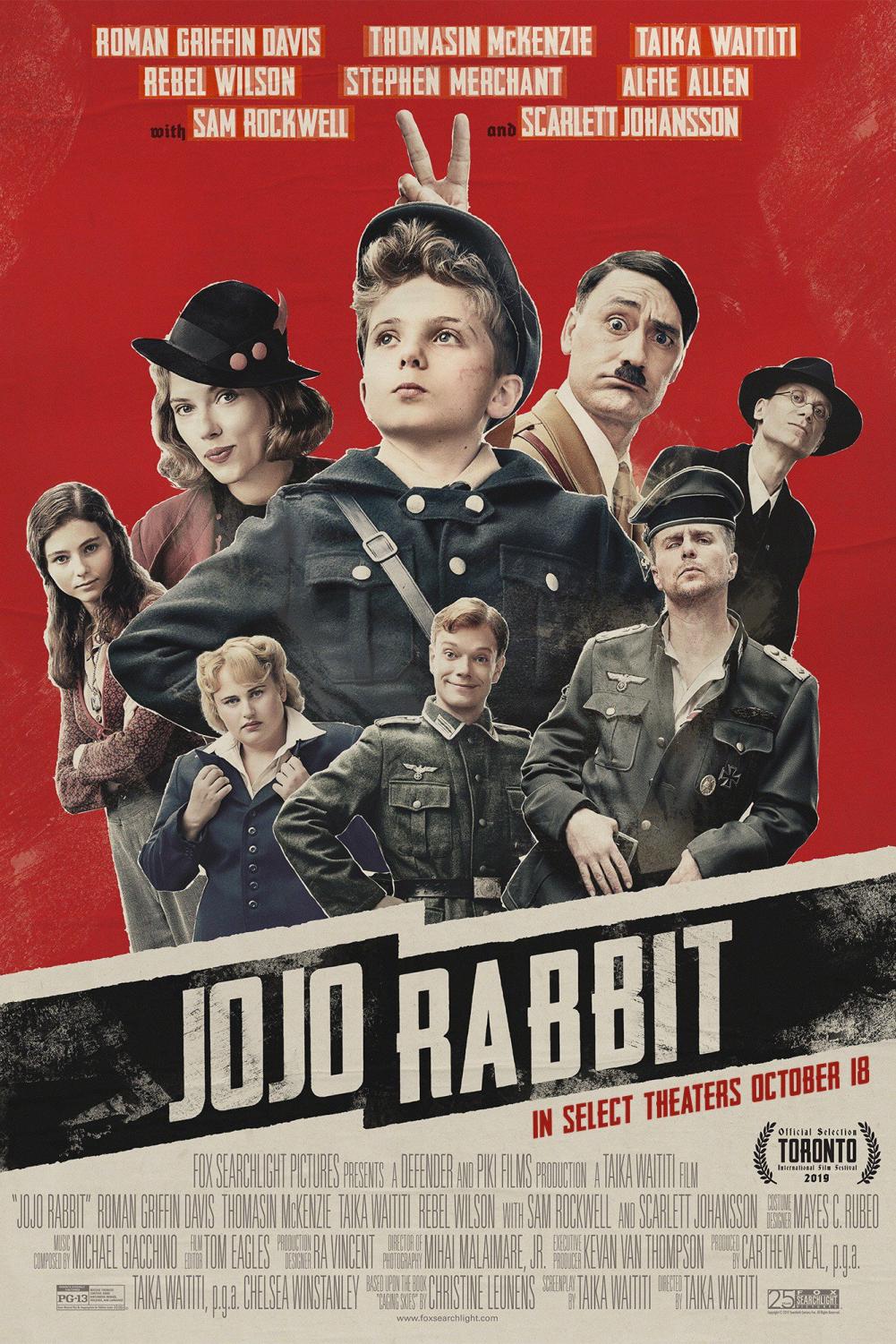 Oscar-Nominated Jojo Rabbit tells the story of a young German boy living under Nazi Germany. After an unsuccessful attempt at Hitler Youth camp, Jojo returns home to his mother. Jojo Rabbit pokes fun at German Nationalism under Adolf Hitler, however, the movie is serious, emotional, and satirical. Eventually, Jojo finds out that his mother is hiding a young Jewish girl in their house and Jojo navigates a friendship with her while conflicting and confronting his imaginary friend Hitler, and his intense roots and alliance with German Nationalism in a time of war. 
Where to watch: Prime Video
Sixteen Candles – 1984
In this John Hughes coming of age movie, Molly Ringwald plays Sam, the 'basically invisible' sophomore, set on her sixteenth birthday. But the catch is, her family forgets her birthday as they're dealing with Sam's older sister's wedding. Sam goes throughout her day fantasizing about her crush Jake, the car she dreams to get on her birthday, and winter formal. It also follows the geek that falls in love with Sam and the crazy house party he attends where he befriends Jake and his girlfriend. This is one of my favorite movies as it's sweet and never fails to make you fall in love with Jake and every character in the movie. 
Where to watch: Prime Video
Fight Club – 1999
The first rule of Fight Club – don't talk about Fight Club
Second Rule of Fight Club- don't talk about Fight Club
But seriously, it's a classic, just watch it. 
Where to watch: Hulu, Prime Video
Step Into Liquid – 2003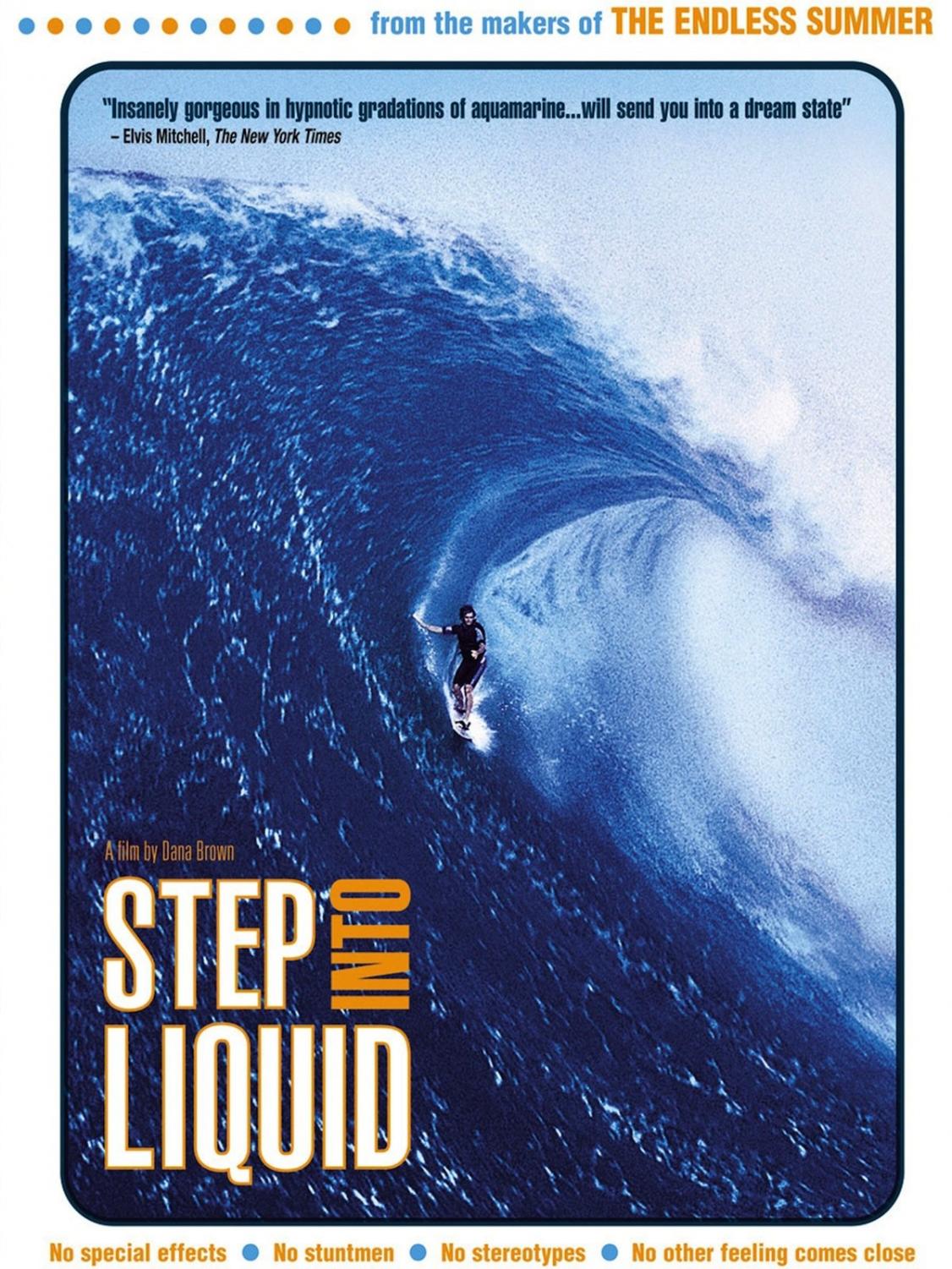 Step Into Liquid is a documentary following charismatic surfers worldwide, all with one thing in common, the spirit of surfing. This documentary has a great soundtrack and beautiful visuals. It is also from the makers of The Endless Summer, another infamous surf flick. It follows tons of legendary surfers and features secret locations and some of the biggest waves. Even if you don't like or follow the surf world it is still a fun watch. 
Where to watch: Vudu, Prime Video
Mid90s – 2018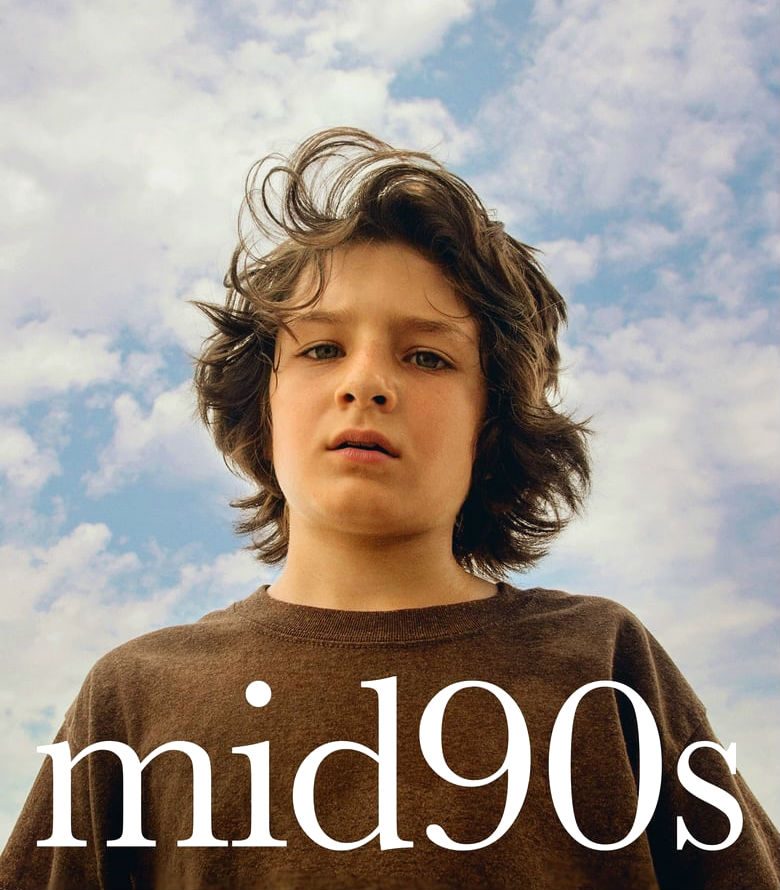 Mid90s follows a troupe of skaters in the California 90s as they smoke, flirt, hang out and of course skate. The main character Sonny is a young boy with a troubled family and an abusive older brother. He spends his summer with the scrappy skaters as they progress and make a film about skating. Jonah Hill directed this movie with great taste, every detail and every scene is filmed with care and respect for the sport and culture of skating. The boys portrayed in film and skaters, not actors and the movie itself is mostly made up of improv. The film places emphasis on poverty and the treatment of the homeless, drug-addicted, and outcast groups by local law enforcement. This movie is incredibly moving as it shows Sonny 'fitting in' for the first time and his experience as a skater. 
Where to watch: Vudu, Prime Video
Star Wars: Episode IV- A New Hope – 1977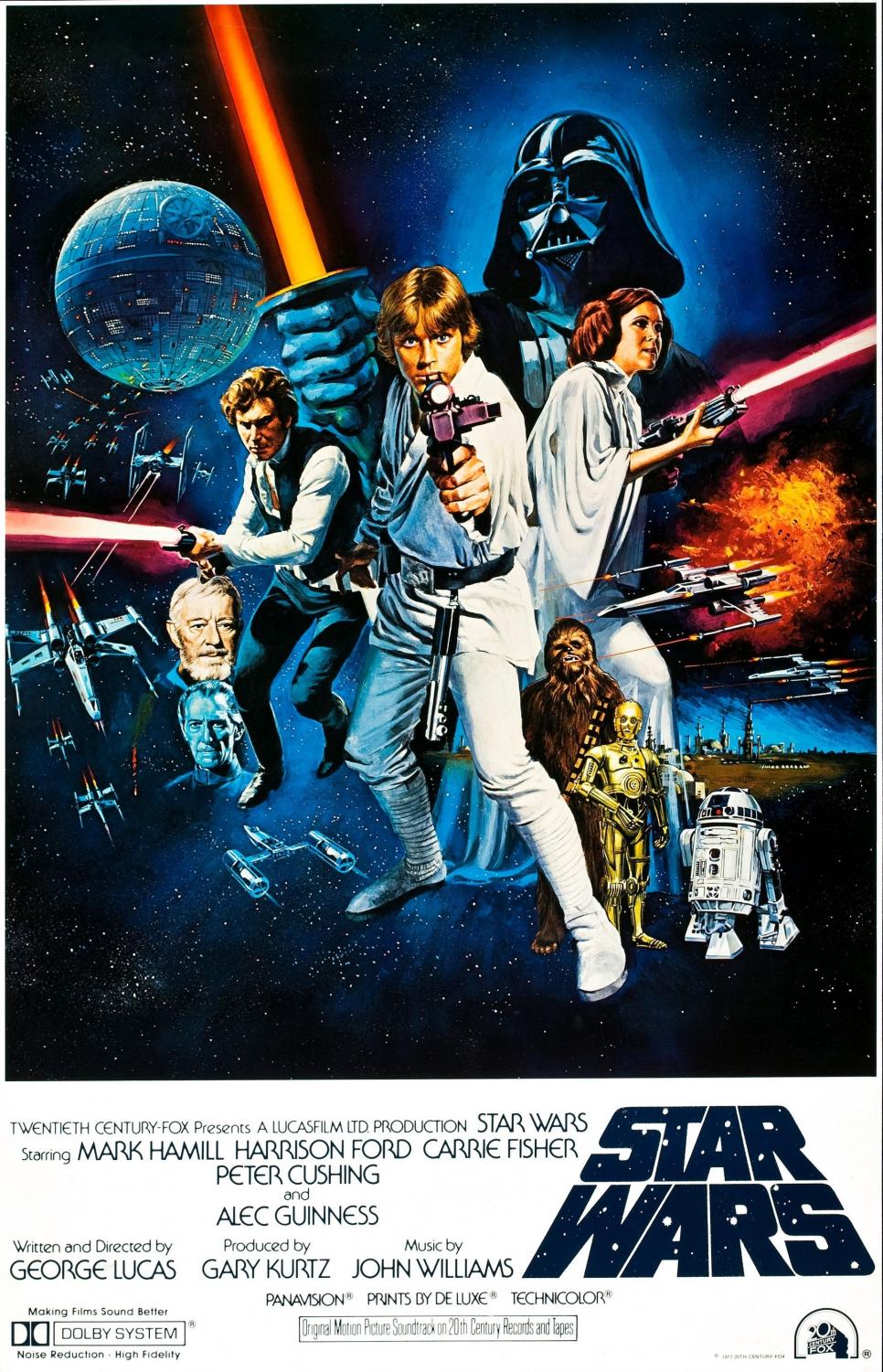 The film that started it all. A New Hope is easily my favorite Star Wars film out of the original trilogy and the franchise films. It begins when Princess Leia is under attack from the Empire, as she sends for help. The movie is filled with a passionate and one of a kind plot in order to end the Empire and rescue Princess Leia. Jedis, Droids, and unique planets are just the beginning of this cinematic masterpiece that is loved by millions. After A New Hope, you'll be eager to watch the trilogy all the way through. 
Where to watch: Disney+, Vudu, Prime Video
The Secret Life of Walter Mitty – 2013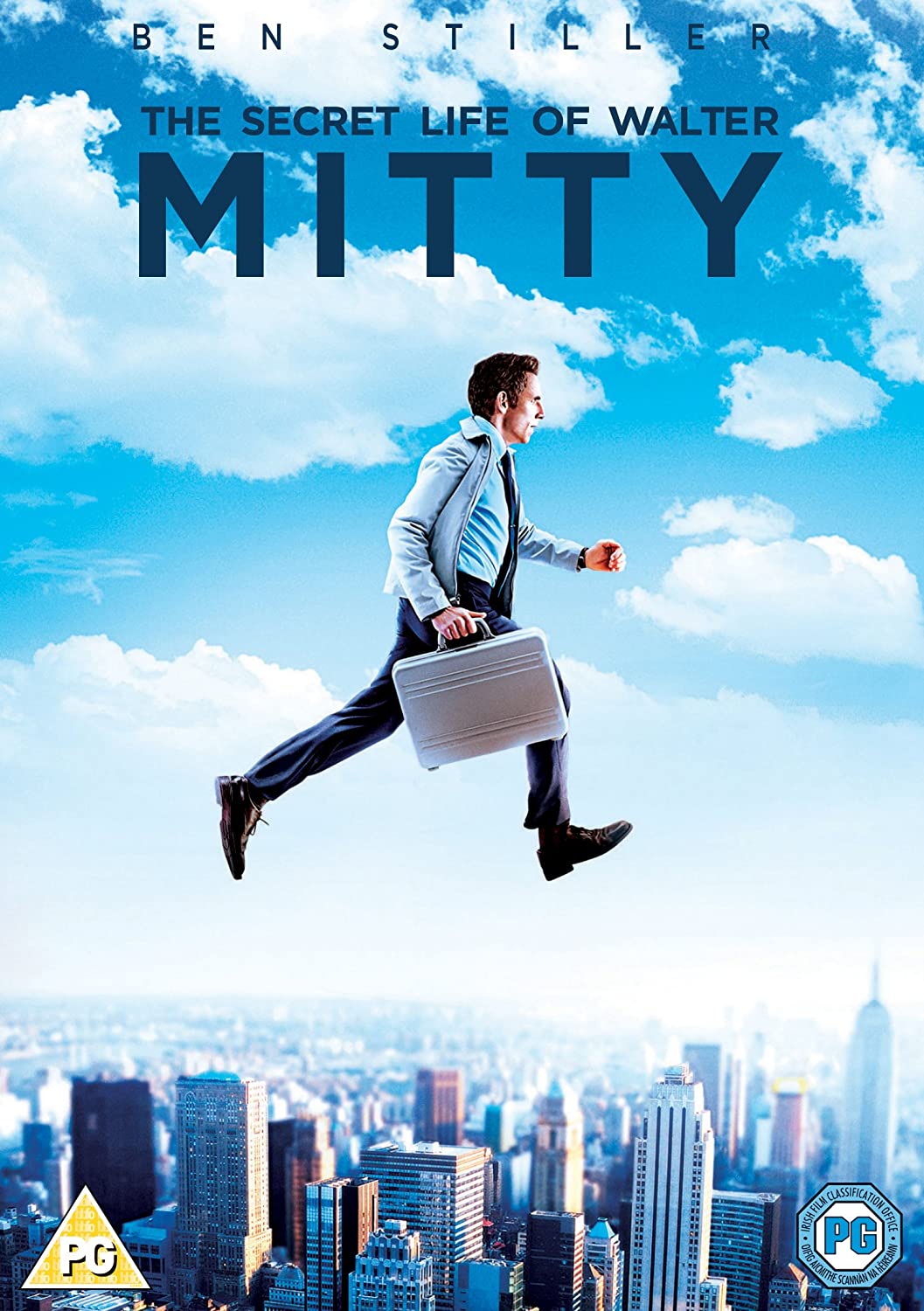 Easily one of my favorite movies, The Secret Life of Walter Mitty follows your basic blue-collar worker and his active habit of daydreaming. Walter is asked to collect the film strips from legendary photographer Sean O'Connell in order to finalize the last physical copy of Life Magazine. Eventually, Walter realizes the film is missing and with the help of his long time workplace crush he discovers where Sean might be- Iceland. The Secret Life of Walter Mitty focuses on leaving one's comfort zone and the importance of the journey and seeing the world. The cinematography of these movies just provokes an endless feeling of wanderlust. A must watch!  
The Secret Life of Walter Mitty Trailer
Where to watch: Prime Video, Vudu
The Royal Tenenbaums – 2001 
This absolutely beautiful Wes Anderson film focuses on the reunion of eccentric siblings after the discovery that their father is dying. The movie is beautiful and features the struggles of three talented children as they outgrow their past and come to terms with the childhood that they endured. The movie has serious notes of suicide and depression, while still being sentimental as they gather for the loss of their father. 
Where to watch: Prime Video, Vudu, iTunes
Baby Driver – 2017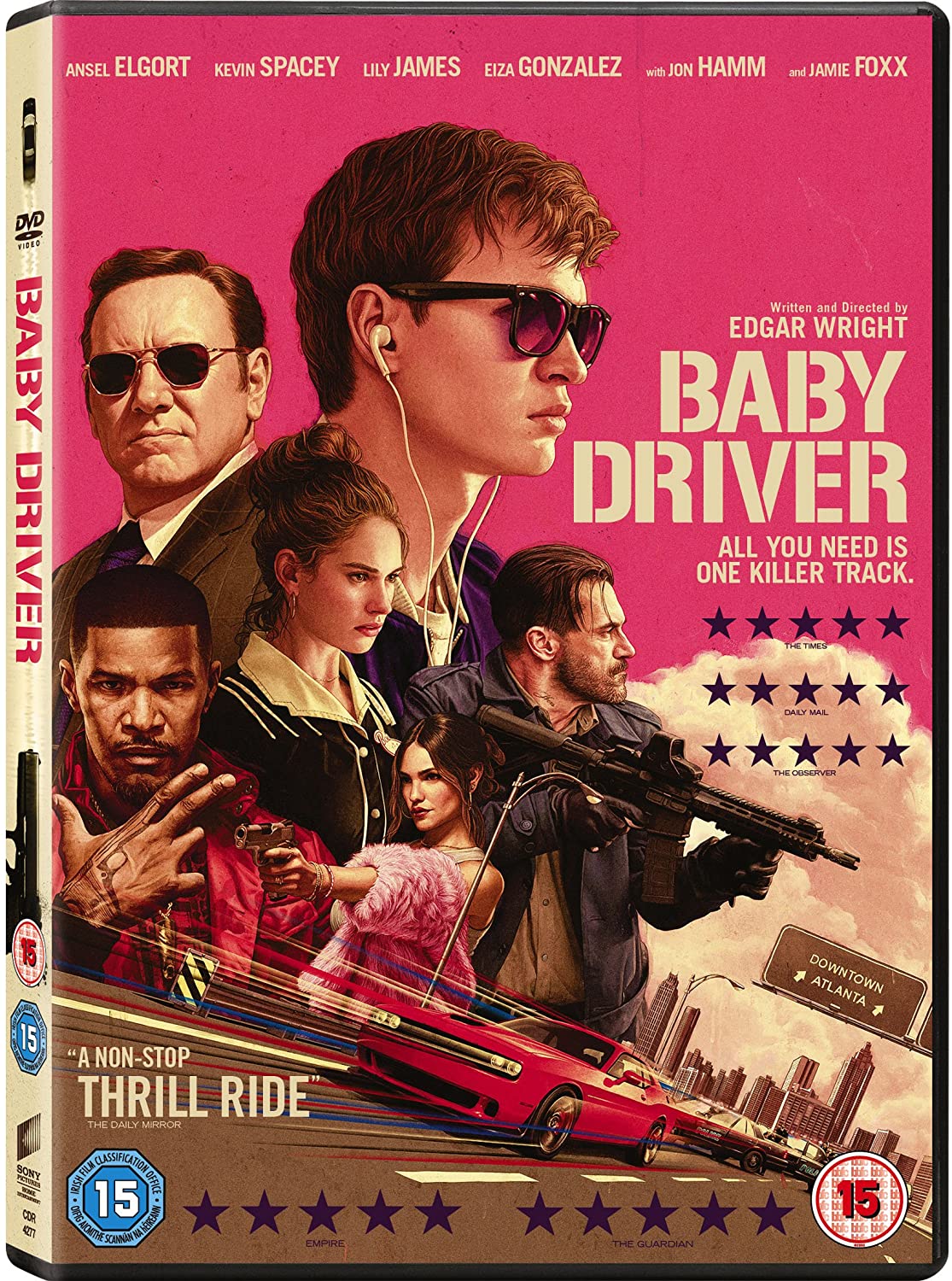 Featuring Ansel Elgort as the lead, Baby is coerced into working for a crime boss, and as a young getaway driver, he finds himself taking part in a heist doomed to fail. The film has great editing as it often corresponds with the songs playing in the back, or in Baby's headphones as he drives. Eventually, after going to a diner, he falls in love with his waitress as he struggles with his past and current criminal history. In a modern Bonnie and Clyde love story, it is packed with action, catchy songs and dramatic romance. 
Where to watch: Prime Video, Vudu, iTunes, Hulu