Student-Athletes Struggle With The Shutdown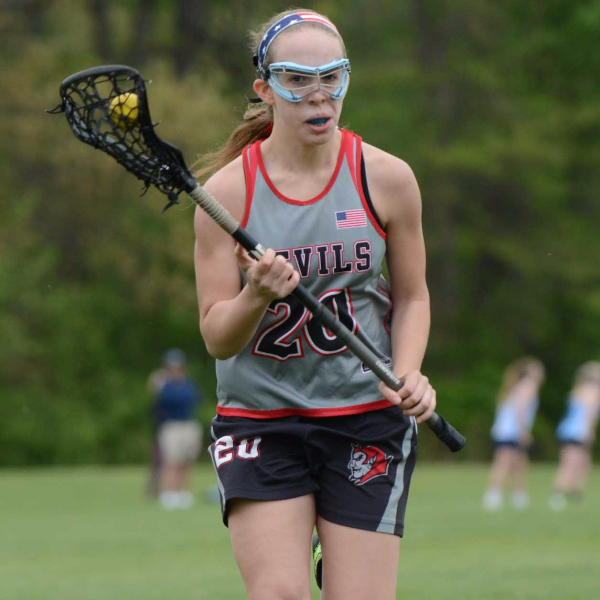 It's just the second week of March. A Hunterdon Central senior is going through his usual and stressful days, getting from class to class, worrying about grades, and whatnot. But in the back of his mind is the thought of school closing down due to the Coronavirus.  "This must be so heartbreaking for those involved in sports, I feel so bad for those that worked so hard and then possibly have it taken away like this, it's terrible," Matt said. 
Friday, March 13, would be the last day Matt or anyone in New Jersey would be in school. A few weeks later, Governor Murphy announced the cancellation of the rest of the school year and with it the spring sports season. 
With this virus and pandemic in full effect, we've seen many problems arise. This brings a lot of questions as to how the seniors involved in their respective high school sports will react and how their lives will be impacted in the future, and whether or not they will be able to continue on to the next level. 
Hunterdon Central's student-athletes never fall short when it comes to a positive mindset on and off the playing field. 
One example of this positive mindset is junior Olivia Puppo, who is a three-sport athlete in women's soccer, women's lacrosse, and track and field. "I was very upset at the fact that I had trained almost every day in hopes that Governor Murphy wouldn't close the schools," she said.
"
Talking to coaches is something that I've found is useful when it comes to making it to the next step, it's definitely a great tool that I believe everyone should understand no matter what circumstances we're in"
— Olivia Puppo
Puppo was distressed after the Governor had finally said that they were going to shut down schools for good. "I've taken this time to start working out more to better my skills on the field," she said. "Also I've started to rehab my knees from past injuries, so this way when the time comes I'll be ready and better than I've ever been for the season." 
Puppo hopes to one day receive a scholarship in her respective sports, dealing with an injury one year then coming back the next to have her season taken like this, it only makes her want to work harder to achieve this goal. She's doing everything she can in order to get the attention of coaches, whether that's sending out highlight videos of past seasons or directly contacting the coaches so they get an understanding of who she really is, that way the connections and relationships can be made over time. 
"Talking to coaches is something that I've found is useful when it comes to making it to the next step, it's definitely a great tool that I believe everyone should understand no matter what circumstances we're in," she said.
Recruiting is always a big part in the life of a high school athlete, their performances will determine the level they play at when they go to college in the following years. This pandemic has made it especially hard on those that have made it their lives work to make it to the next level. Nate Weitzer, lead High Schools writer at Boston Globe writes in "How has the coronavirus pandemic impacted college recruiting for high school athletes?", "April is usually the hottest month for men's and women's basketball recruitment, but this year the "live period" where coaches can watch players and meet them in person won't occur until at least June. That puts far more onus on student-athletes to market themselves and reach out to their preferred programs through different mediums". 
Looking at this situation more locally, Hunterdon Central's Athletic Director Jesse Spencer has stated that these times are especially hard for every athlete involved. Including the colleges that want the chance to meet with their potential athletes, the future looks scarce but Spencer looks to be optimistic about the circumstances.
"No matter what I think they're going to be able to figure it out and they're going to be able to progress in a normal facet," he said. "These colleges that are recruiting, whether they're not going to be recruiting as many students in the years to come, or if they're going to have to lighten up on the recruiting, or financially they're just not going to have those full-ride scholarships that are going to be available to kids down the road."
While staying in a positive mindset, Spencer makes some good points and options as to how the future of recruiting might look, he states that this all comes down to a ripple effect of upperclassmen getting that extra year of eligibility and how that might affect the student-athletes coming in. 
When uncertainty comes, hope is what follows. In these dreadful times, it takes nothing but hope to bring a negative mind to a positive mind. We see that in both Olivia Puppo and Jesse Spencer giving us different viewpoints but similar goals. We all want sports to return, but in the meantime, there's nothing for those involved in their respective sports to do but train their hearts out to be the best they can be for their next upcoming season.