The Legacy of RBG Lives On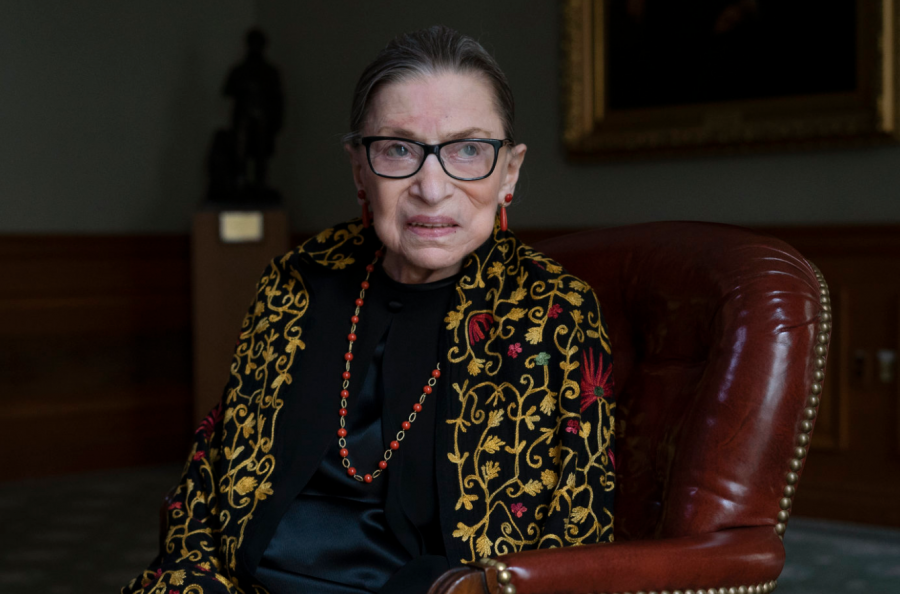 On September 18th, 2020, Supreme Court Justice Ruth Bader Ginsburg passed away at age 87 due to metastatic pancreas cancer complications. 
Ruth Bader Ginsburg began her legal education at Harvard (as one of nine females in a class of 500 students) before transferring to Columbia Law School. She also taught at Rutgers University Law School and Columbia University, where she became the first female tenured professor. As a woman who had her own experiences not being given jobs because she was a woman and a parent, RBG devoted her life to the Supreme Court to make equality under the law. 
President Bill Clinton appointed Ginsburg in 1993 and in recent years, she served as a senior member of the court's liberal wing. When she was first appointed, many people expressed concern over how she could transition from social advocate to Supreme Court Justice. Nevertheless, she was undoubtedly confirmed by the Senate, 96-3. She served just short of thirty years on the Supreme Court, thirteen years as a justice for the U.S. Court of Appeals for the District of Columbia, two years as a law clerk, and two decades as a professor and advocate. In those six decades of service, Justice Ginsburg was the second woman to sit on the high court, and she changed the way the law sees gender, both on and off the bench. 
Throughout her life, Ruth Bader Ginsburg delivered escalating votes on the divisive social issues of modern-day society. She is best known for her work involving abortion rights, same-sex marriage, voting rights, immigration, health care, and affirmative action. She worked to pass the law that instated state-funded schools must admit women. To do this, Justice Ginsburg led the ruling decision in the United States v. Virginia case in 1996. Up until then, women were not allowed to attend the Virginia Military Institute. She also stated that a separate women's program should not be created, but that women should be allowed to join the same program as men. Ginsburg acted as a beacon of hope and equality for both women and men in the U.S. She also argued that juries must include women. Up until 1979, jury duty was optional for women in America. Several states argued that women should be excused from jury duty due to family and household responsibilities. Ginsburg fought to require women to serve on juries on the basis that their civic duty should be valued the same as men's.
Furthermore, ABC News described the death of Justice Ginsburg as "… a personal loss to generations of American women, as well as young girls". She also founded the ACLU's Women's Rights Project and triumphantly tackled laws that treated women as inferior. Ruth Bader Ginsburg started a decade-long partnership with the ACLU (American Civil Liberties Union), which resulted in landmark Supreme Court cases that established equal treatment in the law for both women and men. This included earning single men the family caregiver tax deduction and striking down an Idaho law that gave men preference over women as interstate administrators.
During a statement mourning Ginsburg, Obama stated, "… Justice Ginsburg helped us see that discrimination on the basis of sex is not about an abstract ideal of equality; that it does not only harm women; that it has real consequences for all of us. It is about who we are — and who we can be." She also left a significant mark on everyday life in America. Because of her legacy, the lives that countless Americans are able to live today are because of her stance on extremely significant topics. As stated in NPR's article remembering Ginsburg, many women and their daughters gathered to pay their respects to Justice Ruth Bader Ginsburg. At a time when there is so much division in society, it is crucial to remember Ruth Bader Ginsburg's lifelong commitment to equality has created a better and fairer life for women in America. Justice Ginsburg's service in the Supreme Court started a new era with equal rights and new freedoms. In terms of Ruth Bader Ginsburg's replacement in court, Ginsburg's granddaughter, Clara Spera, stated Ginsburg's biggest wish is that she would not be replaced until a new President is installed.