Spice Up Your Gift Giving This Holiday Season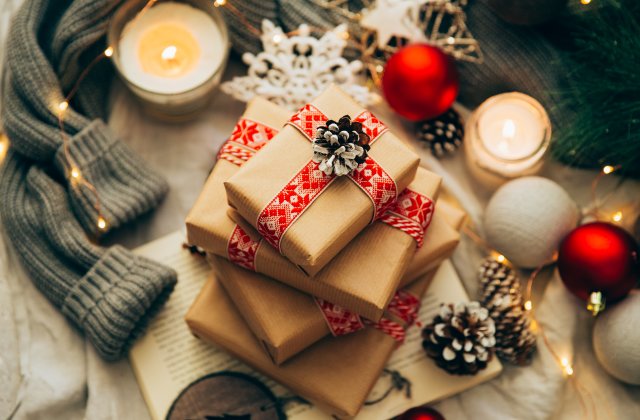 The holiday season is approaching, which means it's time to buy presents for your friends and family! With this guide, finding gifts for everyone on your list this holiday season might just be a little easier.
The first step is to find out who your gift is for and what appeals to them. A simple present would be a gift card to their favorite store or a restaurant that they enjoy eating at. A more personal gift could be a personalized calendar with memories that the two of you have shared. Whether you want to go simple or special with the gift, the person receiving it will know it came from your heart.
When picking out a gift, try to think of things someone may need instead of what they want. If someone always compliments something you have, take note of that. Chances are that they would like it too. Amazon is a great place to look for fun gadgets that are very practical for many interests. If the person is a college or high school student, you could get them a laser keyboard that projects an alternate keyboard on to any surface so they can do assignments on the go. Another idea could be a diffuser that leaves their room smelling nice and bringing them a stress-relieving environment. Portable chargers, earbuds, and phone cases are also essential gifts that people will really appreciate. 
One helpful tip is to utilize your creativity! Spending a lot of money is unnecessary to give someone a beautiful, thoughtful gift that they will cherish and remember. For example, if you're tired of constantly buying gift cards and feeling uninspired this year, Pinterest is a great way to start. There are so many unique ideas and DIYs that are homemade and personal while also being so easy to make and meaningful. If you are gifting for a music lover, try making a glass album cover. This can be really special if you use their favorite song and would look great as a decoration.
For a generic gift for different age groups, try shopping around for easy favorites! Starting with babies and toddlers, get them a toy with a lot of textures (like a stuffed animal) since they usually find those most fascinating. You can also get something that makes fun sounds or has lots of colors, like a rattle. Moving on to kids, if they enjoy technology, look into a kids tablet, which is kid-friendly and can distract them for hours. However, if you don't want to take the techy route, you can always get a unique board game. Familiar board games like Monopoly or Life can get repetitive after a while, so changing things up a bit by purchasing a game like Pie Face or Googly Eyes is a great idea. For teens, something comfy they will enjoy wearing is always the way to go, such as a fuzzy blanket, socks, sweatpants, or sweatshirt. If they spend a lot of time in their room, consider buying colorful, trendy, LED lights to make their room look cool at night. Lastly, for adults, a great idea is to get a gift basket because they come in so many varieties. From spa kits to baking boxes, there are so many different basket types out there! The best thing is that they can all come in different price ranges which can keep your gifts cute and affordable. 
As long as the person is happy and appreciative of your gift then you've done a successful job at gift giving! Happy Holidays, and don't forget to GIVE this season!