Senior Spotlight: Tiago Silva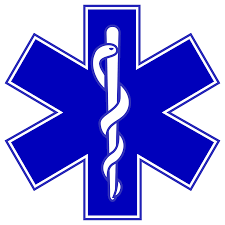 Tiago Silva, a current senior at Hunterdon Central Regional High School, has challenged himself both in and out of the classroom to achieve his goal of pursuing medicine. Over the past 4 years, he took advantage of Central's facilities through classes like AP Biology and organizations such as Science National Honors Society. He loves the opportunities he was given in school, as they gave him the scientific foundation he needs for college.
As far as activities outside of the classroom, Tiago enrolled in the Amwell Valley Rescue Squad to get an inside look at the work done by first responders. This was one of the best opportunities he has ever received. Tiago enjoyed the work at the squad so much that he enrolled and successfully completed EMT school. Recently, he passed the national test, certifying him as an official EMT. With a combination of these classes and skills that he has learned over his high school journey, he is confident moving forward with hopes of going to medical school.
In the future, Tiago wishes to travel the world while saving lives wherever he is. His passion to help others motivates him to keep pursuing his vision and look for ways to continue learning. He believes no one can ever truly know everything, and for this reason, he constantly seeks to expand his knowledge. His biggest goal and motivator in life is to impact the lives of those around him positively.