Winter in HC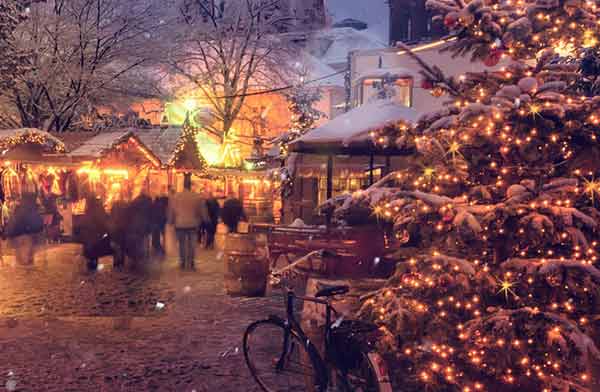 Hunterdon Central and our surrounding community has a lot to offer us this winter season. Show your support and school spirit to the winter sports teams at Hunterdon Central! On Tuesday January 4th at 4:15 at Raritan Valley Community College the girls and boys Varsity Swim teams will be competing against Ridge. Wear your school apparel to show your support and cheer on our Varsity Swim teams.
On Thursday January 6th at 4:30 the girls and boys Fencing teams will be competing against Watchung Hills Reg at Hunterdon Central for a home meet! Fencing is always exciting and competitive and keeps you on the edge of your seat as the two opponents battle for victory.
On Thursday February 1st, the boys Varsity Basketball team will be competing against Gill St. Bernard's School at Hunterdon Central at 7:00pm. Basketball is a fast paced fun game so make sure you don't miss the boys Varsity home game. And on Friday February 4th, the Varsity boys Ice Hockey team will be competing against Ridge at 6:15pm at Flemington Ice. Sports give us a sense of community. When we participate and go to a game we are able to support each other and connect with each other through school spirit and love of a particular sport.
During the winter seasons, many performances are put on by the students of Hunterdon Central Regional High School. On January 14th and 15th, in the Little Theater, the 9/10 Play will be performing at 7:00pm. Show some school spirit and support to the many talented students who have been putting in so much work to put the production together. Plays can have you laughing and then crying in a split second and are always an emotional but fun experience.
Then on March 3rd, 4th, and 5th at 7:00pm in the Autotorim is the Hunterdon Central Musical. Many times musicals are humorous and will have you laughing throughout the performance. Invite your friends and families and enjoy the warm atmosphere that a play always brings. And on March 23rd at 7:00pm in the Auditorium an instrumental concert will be performed featuring the school's music program. Take time out of your day to appreciate our school and community as well as listen to some great music.
Our beautiful community also offers winter shopping experiences and fun activities. Plan a day to go ice skating with friends and family at the Flemington Ice Arena. Enjoy a warm cup of hot cocoa and a fun day of ice skating. Or walk down historic Main Street and do some shopping at the unique shops. Visit Sage, a boutique that offers clothing, jewelry, home decor, and accessories. After a full day of shopping, grab a coffee and a bagel, salad, or sandwich at the Main Street Bagel Company. They never disappoint and always offer delicious food and many options.
Outdoors, the Hunterdon Land Trust's winter farmers market runs the first and third Sundays of every month from December to May, offering fresh local products like honey and seasonal fruits and vegetables. You can find the farmers market at Frenchtown Flemington Rd, Flemington, NJ 08822. If you are looking for an indoor market, head to the Stockton Market. The indoor market offers a variety of food vendors, like pizza and dumplings as well as desserts like artisan chocolate and unique gifts.
With all of these amazing experiences that our community offers, it is always important to be thankful and give back this winter season. Donate food to the local Flemington Food Pantry and show your appreciation. Suggested donation items include coffee, cooking oil, dish soap and canned foods like soups.
Although our community and school offer many wonderful activities, sometimes a relaxing day at home is just what we need. Try your hand at making savory winter soups like cheesy broccoli cheddar soup and hardy beef stew. Make some popcorn and hot cocoa and settle down with your family to watch a movie. A hilarious comedy Ferris Bueller's Day Off follows Ferris Bueller, a teen who has the ability to cut classes without getting caught and skips class one last time before graduation where he goes on an adventure. You can watch the movie free on Amazon Prime Video with a premium subscription and on Paramount plus TV.
This winter season, let's get involved in our school and community and be grateful and generous for all that we have in our lives.
Leave a Comment