The HCRHS Student Movement Against Cancer Club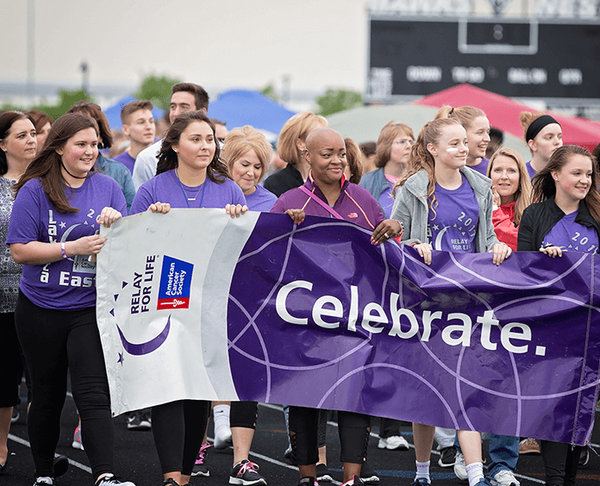 What is SMAC?
The Student Movement Against Cancer (SMAC) is an organization that works to provide education and awareness about different kinds of cancers, treatment options and support systems for patients and their families. We work within our local community to bring happiness and smiles by making cards, making gift bags or donating to organizations for cancer patients. We strive to fundraise for larger cancer-research based organizations such as American Cancer Society, St. Jude Children's Hospital, and more. 
This year, Hunterdon Central will be hosting a Relay for Life event on June 2 from 5-10 p.m. 

What is Relay for Life?
Relay For Life is a movement that is dedicated to helping communities battle cancer. When we rally together in the fight against cancer, we can accomplish anything. All the money we raise during this event is donated to the American Cancer Society to fund for more research.  Last year Relay for Life was located at Voorhees High School in Glen Gardner, which was an exciting experience to see everyone coming together to celebrate cancer survivors, caregivers, as well as the countless number of people who have lost their lives to cancer. All together we raised over $30,000 for the American Cancer Society. This year Relay for Life will be at Hunterdon Central. We will not only be collabing with various clubs and honor societies within the school but also with local businesses. If you know of anyone who is interested in working with SMAC, please reach out. 
Why Relay?
1 in 3 people will be diagnosed with cancer during their lifetime. Relay for Life funds innovative cancer research, education about early diagnosis and prevention, advocacy work, and patient services that are life-affirming. Your participation allows us to save lives, support cancer patients, and give everyone the tools they need to fight back against the disease. 
If you want to make a positive difference in the life of someone who needs it most, or just learn more about cancer and therapies, please join the Google Classroom (code: vfg3phd).
Leave a Comment