The Edna Mahan Correctional Facility: A Troubled Past and A Questionable Future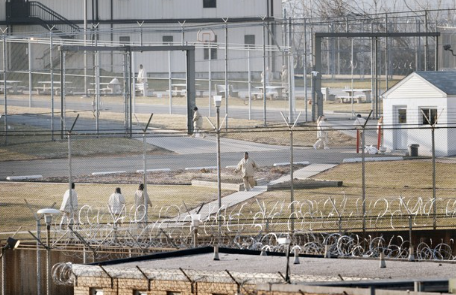 The Edna Mahan Correctional Facility is a women's prison located in Clinton, New Jersey, part of Hunterdon County. The 109-year-old facility consists of three separate compounds: a minimum, a maximum, and a special compound for women with mental health issues. The facility only houses roughly 650 inmates, and remains a relatively small facility. However, the Edna Mahan facility has a dark past, one that includes the uncovering of a sexual abuse scandal dating back to 2015. 
In 2018, seven correctional officers came under fire with claims of sexually abusing multiple inmates at the prison. Edna Mahan has previously been cited as having an extreme rape culture. Multiple inmates have come forward and testified that the seven officers had sexually assaulted them, with many of them having no power to resist or come forward. A trial was held for the correctional officers, in which many expressed concerns about the procedures at the prison and the lack of surveillance cameras or safety measures put in place to ensure the safety of the inmates. Brenda Smith, a law professor at American University, stated that "…whether it happened or didn't happen, what you can absolutely say is that they don't take sex abuse in custody seriously. Because if they did, they'd have different procedures in place." 
The light shed on this case should have ended the sexual abuse, or at least made sure the prison was more tightly monitored. However, since then, there have many other instances of sexual assault, including one that happened in Januray of 2022. The night of January 11, inmates recalled that a violent attack from multiple correctional officers occurred on many women, resulting in many being forcibly removed from their cells, some being beaten, and two being severely injured, with some attesting to also being sexually assaulted. Ajila Nelson filed a lawsuit, alleging that the prison tried to cover up the violence and abuse that occurred. Nelson reported the officers punching and kicking her, while bending her arms backward. Two days after the incident, Nelson was taken to a hospital where it was discovered that the ulna bone in one of her arms was broken. 
In a case brought to court this past year, fourteen officers were charged in connection with the actions that occurred that night in January. Among these charges includes counts of conspiracy, official misconduct, tampering with public records, and aggravated assault. Following this incident, Governor Phil Murphy has decided to close down the prison. Murphy stated that he was "deeply disturbed and disgusted by the horrific attacks that took place on January 11." Murphy has since announced plans for a $90 million budget for a new facility to be built in an unknown location. New Jersey's Corrections Commissioner, Victoria Kuhn, stated that the new facility will be created to accommodate more visits, as well as give the inmates access to more resources and activities to help foster rehabilitation. Kuhn went on to state that the closing down of the Edna Mahan Correctional Facility was "a quantum leap in the right direction. This is dignity for our female population." 
No timeline for the opening of the new facility has been announced, but the process of moving some of the women from Edna Mahan has already begun. Many of the women have been moved to a facility in Clinton. Jane Parnell, a federal monitor who was assigned to oversee the reconstruction process of the Edna Mahan facility, said that it is a much safer place than when she arrived eighteen months ago, but admitted that there is more improvement that needs to be done. Parnell has overseen many reformative processes put into place in the facility, and as of March 2023, there has been a major drop in reported sexual harassment or assault cases. The surveillance system in the prison has been upgraded to include 350 cameras with over 700 different views. There has also been a process to recruit more women to work as officers in the facility. 
Despite all of these improvements and corrections being done, it does not change that years of sexual abuse and assault occurred at the facility, most of it going unnoticed until recently. A settlement of eight million dollars has been granted to the women who have been sexually abused in the facility, but many do not feel like it was enough. Over 1,000 women have filed claims in this settlement, but ten women objected to it, believing that the money was not sufficient. "I don't think the money is fair enough for what happened to me," one woman stated. Another stated that she "suffered a lot", arguing that the settlement was not a fair amount. 
Hopefully, this case goes as a lesson and a call to action for more reforms to be made in women's prisons. Many are hopeful for brighter days, and with new changes on the horizon, one can hope that these reforms can at least partially try to mitigate some of the anger and sadness felt as a result of the terrors that many women have faced in the Edna Mahan facility.
Work Cited:
https://www.nj.com/politics/2018/05/this_is_how_sex_abuse_at_njs_womens_prison_goes_un.html
https://www.mycentraljersey.com/story/news/local/courts/2021/10/18/edna-mahan-sex-abuse-inmates-class-action-settlement/8472438002/
https://newjerseymonitor.com/briefs/governor-murphy-wants-90m-to-replace-scandal-plagued-womens-prison/#:~:text=In%202021%2C%20Murphy%20announced%20the,inmates%20and%20misconduct%20among%20staffers.
https://www.nj.gov/governor/news/news/562021/20210607a.shtml#:~:text=Governor%20Murphy%20Announces%20Intention%20to%20Close%20the%20Edna%20Mahan%20Correctional%20Facility%20for%20Women,-06%2F7%2F2021&text=TRENTON%20%E2%80%93%20Governor%20Phil%20Murphy%20today,Jersey's%20only%20women's%20correctional%20facility.
https://www.njspotlightnews.org/video/grand-jury-indicts-14-officers-over-violent-attack-at-womens-prison/
https://www.nj.com/news/2022/01/prisoner-details-alleged-beating-sexual-assault-at-nj-womens-prison-in-lawsuit.html
https://www.njspotlightnews.org/2022/12/edna-mahan-nj-only-womens-prison-improvements-but-no-sign-of-replacement/ 
Leave a Comment