Hottest Releases of 2016
Hang on for a minute...we're trying to find some more stories you might like.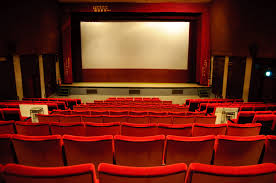 By Kayli Marques
Walt Disney's Zootopia is a well-rounded animation packed with action and comedy. Yet throughout, it still manages to incorporate important lessons for its audience. The movie follows its protagonist, Hops, a rabbit who wants to be the first bunny police officer in the metropolis of Zootopia. Hop's boss dubiously assigns her the task of finding someone's missing husband within the timeframe of 48 hours–a case that had already been open for weeks. She then meets a sly fox named Nick along the way and, together, they track down the missing animal, while uncovering a plan to blame all of Zootopia's problems on the "predators" of the city. Disney did an incredible job emphasizing the goal of working towards the equality of all people while breaking down stereotypes altogether. The message was understandable and was delivered in a lighthearted way through the cute story of Hops and Nick's journey. These messages, blended with comedy and action, not only offer viewers an engrossing movie, but a valuable one.
By Cassidy Gabriel, Editor-in-Chief
In a year that yielded releases like Kanye's The Life of Pablo—a chef-d'œuvre that is loud in both its message and projection—Kendrick Lamar's untitled unmastered. came as something of a refreshing blessing. The compilation, which features eight tracks that are all identifiable by their assigned number and date of completion (stylised, for example "untitled 08 | 09.06.2014"), is a collection of works from the past two years. "I made Butterfly for you," Lamar tells us in "untitled 01" referencing his more structured 2015 release To Pimp a Butterfly. Packed with a powerful dialogue about race and political issues facing black Americans, and Lamar's personal metamorphosis of sorts (revealed through a poem in the final track, "Mortal Man"), TPAB accomplishes a lot. Untitled, on the other hand, is kind of all over the place—infused with jazz, soul, funk, and even snippets of studio dialogue—in the best of ways. Luckily for us, what's a hodgepodge for Kendrick is a masterpiece for his fans. Untitled feels like an intentionally-unpolished mixtape, and a tastefully-casual invitation for fans into the life of Kendrick Lamar, behind-the-scenes.
By Jin Lin Chen, Page Editor
If your childhood consisted of magic and imagination, then be sure to catch "Doctor Strange," which hit theaters on November 4, 2016. The film follows talented, yet flawed neurosurgeon Dr. Stephen Vincent Strange, who lost the ability to control his hands after a gruesome car accident. After his tragedy, Strange searches the globe in hopes of finding the Ancient One to cure his hands. Soon, he becomes one of the old Sorcerer Supreme's most promising students to fight against the evils of the dark world. As the journey unfolds in both the real and magical world, Benedict Cumberbatch's portrayal of Dr. Strange is intriguing as he brings a new Marvel superhero to the big screen. Along with an impressive cast—including Rachel McAdams, Tilda Swinton, and Chiwetel Ejiofor—the movie's humor amplifies the necessity of adults and teens alike to take a couple of hours away from reality. It's a bizarre, mind-bending movie, but it definitely delivers the crazy extravaganza that many modern releases lack.
By Ryan Ent, Page Editor
This year, Kanye West released another album and it was unsurprisingly a masterpiece. After mixed reviews of his previous Yeezus, Kanye's new The Life of Pablo was accepted by far more listeners, thanks to excellent production and a number of famous features, including Rihanna, Kid Cudi, and Chance the Rapper. Mr. West took over as lead producer and created some of the most memorable and sonically-pleasing beats of the year. The album is a self-identifier for Ye and cements his current attitude towards the music industry (not caring about what you or anybody else thinks). Kanye is making music for himself, and if you want to listen to it, you can. The album's range is impressive. From the gospel anthem Ultralight Beam to the Kendrick Lamar-featured hip-hop track No More Parties in LA, the tracks successfully span several genres. The Life of Pablo is a work of art and can be enjoyed by all regardless of their prior opinion of West.
By Pritom Dutta
After a long four years of waiting for Frank Ocean's newest release, fans' expectations were incredibly high and Ocean was able to deliver his most mature piece of work yet: Blond. The true appeal in Blond stems from it's simplicity; Frank Ocean was able to deliver a stripped-back sound—influenced by jazz, art music, and soul—that is unlike anything our generation has seen before. It's production is dreamy and immersive as you explore the intense nuances layered throughout this album. Blond is genuinely beautiful to listen to. At times, it can be almost overwhelming how music so simple and austere can have such rich, emotive lyrics. I see Blond as a classic in the making and an album that we will look back on fondly and listen to decades from now. Whether you enjoy the album or not, it is a testament to the amazing artistry that can still be found in modern music.