Garden State Going Green: Goals Set for Greenhouse Gas Reductions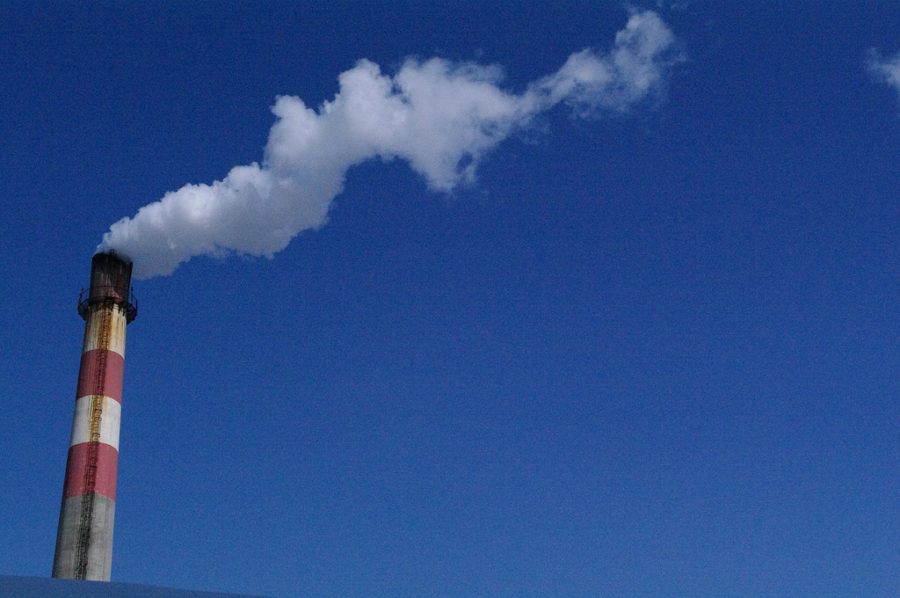 Anjali Vijayan
November 25, 2017
According to the Merriam-Webster dictionary, greenhouse gases can be defined as, "any of various gaseous compounds (such as carbon dioxide) that absorb infrared radiation, trap heat in the atmosphere, and contribute to The Greenhouse Effect." The Greenhouse Effect is when radiation enters the atmosphere, however due to the presence of certain gases, the heat is unable to escape, steadily warming up the Earth's environment. New Jersey's greenhouse gases and pollution have been such a significant issue that it has attracted political attention. This fall, both major political candidates, the Republican Lt. Gov. Kim Guadagno and Democratic Phillip D. Murphy are acknowledging the valid threat of climate change. After watching greenhouse gas emissions choke the atmosphere and downgrade the air quality of counties statewide, New Jersey government has decided to set goals to cut back on emissions.
New Jersey has had a pollution problem for years. The American Lung Association found that Newark was among the most ozone, smog, and fine particle polluted cities in the country; the ALA also graded each county individually for air quality and half received F's.  In fact, Hunterdon county was among the failed counties.  New Jersey's worst perpetrators of pollution is the power sector at 20% and transportation at 44%.
Nearly a decade after New Jersey created the Global Warming Response Act,  an act to cut emissions by 80% from 2006 to 2050, the state is estimated to fall short of its goal, which is why a new objective was formed.  The Rutgers Climate Institute found that "The state is going to require much steeper reductions in greenhouse-gas emissions to reach a goal to lower carbon pollution to 1990 levels by 2050."
New Jersey's offshore wind has the capacity to power up to 40% of the state's electricity, but development has been halted due to the state's inability to pay for wind turbines. NJ Spotlight reporter, Tom Johnson noted, "Christie administration never developed a fiscal mechanism to pay for the power generated by wind turbines." The implementation of clean energy production is essential for decarbonization. Wind power isn't the only solution to reducing carbon emissions. While naturally, the goal is to lower the usage of carbon heavy products, carbon sequestration is an alternative solution. This process involves removing carbon naturally from plants and trees, and storing it in solid or liquid form. With this in mind, the state of New Jersey can continue to transition over to clean energy knowing they have a green carbon resource at their disposal.  Another strategy some states have implemented is a higher tax on carbon pollution. The goal of increasing the rate of carbon tax would be to create an incentive for power providers to change to green energy as a cheaper alternative.
Vicki Arroyo, executive director of the Georgetown Climate Center, says "State action on climate and clean energy has never been more important."  In a state that has had pollution problems for decades, bigger steps are needed to combat the problem.
With the United States pulling out of the Paris Accords, it is up to each state to provide solutions to their pollution problems.
Source(s)- http://www.njspotlight.com/stories/17/09/21/new-jersey-not-on-target-to-reach-greenhouse-gas-goal-by-2050/