Christie's Last Stand: The Opioid Crisis In NJ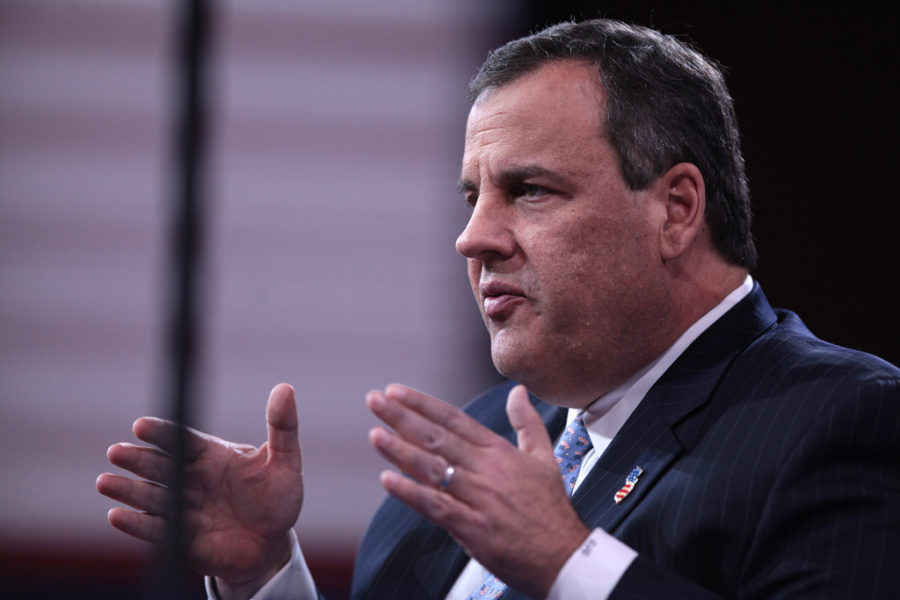 Caroline McNamee
November 25, 2017
In recent years, Hunterdon County, and the state of New Jersey, has seen a tragic increase in the number of opioid overdoses, specifically heroin, and the problem is only worsening. In fact, within the first nine months of 2017, there have been 40 overdoses, and 15 deaths in Hunterdon and 45 overdoses and 15 deaths in 2016. In New Jersey, state officials saw over 1900 deaths from overdoses in the last year, with a third being between the ages of 25 and 35 years old.  Fentanyl, an opioid 25 times more powerful than heroin and meant to treat cancer patients, has been on the rise.  In 2015, more than 878 drug overdoses involved fentanyl;  It could soon become the deadliest drug in New Jersey.
Opioid drugs are particularly dangerous as they are highly addictive. Prescription drugs within the opioid family are also very risky, and misuse over time can lead to severe addiction. These prescribed drugs are as addictive as heroin. Often, as the Center for Disease Control found, a large problem in opioid addiction stems from a prescription that has been too large a dosage, or prescribed for too long. To counteract this, Governor Chris Christie signed a bill into law which set a 5-day limit on opioid prescriptions. However, those who opposed this bill argued that it would be far too severe. Typically, opioids are prescribed by doctors whose patients are suffering of acute post-surgical or dental pain, and the Medical Society of New Jersey quickly argued against the bill under the rational that lawmakers should remain away from "doctor and patient matters." Despite this, the bill passed with overwhelming success, and is now predicted to decrease the level of opioid dependence in New Jersey.
In response to this crisis, Christie has also announced $200 million in new initiatives, all intended to target the increase of opioid misuse. He has explained in interviews that these new initiatives are intended to focus extensively on treatment, abuse centers, and sobriety in the community, as well as meant to benefit those without Medicaid or insurance, including mothers and families affected by addiction. Housing and support programs, as well as recovery centers will also be put into action, all for adults with substance abuse and addiction. Legislation regarding this topic has also allowed for addicts to be provided with coverage for up to six months of medical substance care.
The state has also been providing public TV announcements and call centers, one hotline being 1-844-REACH-NJ, in order to provide people local outreach and support. Recently, these call centers have received overwhelming success with call rates, proving that this has helped many in the recent months. Police, medical, and law officers have also begun to carry with them a drug known as Narcan, an overdose treatment that can dramatically reduce and reverse the effects of an opioid overdose, although it should only used in extreme and life threatening cases. It allows the time for emergency medical services to arrive and give aid, making it a strong weapon in the war against drugs as well.
Sources Used:
http://www.nj.com/politics/index.ssf/2017/02/bill_limitig_painkiller_prescription_on_christies.html
http://www.nj.com/news/index.ssf/2017/09/exclusive_christie_to_announce_200_million_for_opi.html
http://www.mycentraljersey.com/story/news/local/hunterdon-county/2017/09/29/heroin-overdoses-continue-rise-hunterdon/717435001/
http://www.nj.com/news/index.ssf/2013/12/police_get_new_life-saving_tool_in_battle_against_nj_heroin_epidemic.html
Research:  http://www.nj.com/healthfit/index.ssf/2017/07/the_nj_counties_that_are_most_flooded_with_opioid_prescriptions.html  (Check out hunterdon in this list, look for more up to date stats if possible)
http://www.nj.com/news/index.ssf/2017/09/exclusive_christie_to_announce_200_million_for_opi.html (christie plan)
https://www.bloomberg.com/news/articles/2017-09-19/christie-outlines-200m-for-opioids-while-waiting-on-trump (Plan)