Autism Awareness Day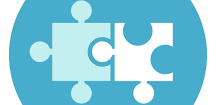 Bridget Gum, Arts & Living
May 8, 2019
As some of you may know, National Autism Awareness Day is April 2nd. Since we have a sizable autistic population at Hunterdon Central, it's important to bring visibility to such an important and impactful holiday!  If you don't already know, autism, or autism spectrum disorder (ASD), is characterized by challenges with social skills, repetitive behaviors, speech, and nonverbal communication. This disorder affects about 1 in 59 children in the United States today. Autism is an umbrella term covering many subtypes, most influenced by a combination of genetic and environmental factors. Because autism is a spectrum disorder, each person with autism has a distinct set of strengths and challenges.
People often wonder what it is that they can do to be a better ally to those on the spectrum. One great way is to ensure that whatever communities you find yourself in, you work to make those as inclusive as possible of all people, including those on the spectrum. There are also various things you can do to support autistic people in our community, ranging from saying hello to volunteering at a home for autistic adults.
A challenge often overlooked at both Central and throughout the world is the alienation of those with autism or any other disability. Ableist sentiments can be found in the deep threads of our culture, so to be a good advocate and ally, it's important to try and disassemble that prejudice and work to create a better future for those who come after you. Through this, we can not only create a better environment for those around us who feel isolated or judged, we create a better environment for people to be open about their disability, autism or otherwise. While being kind and uplifting those around you is a good start, another good way to help is to educate yourself.
Living in the age of the internet, we have a fountain of knowledge at our fingertips, and the opportunity to easily learn about things we don't understand. Educating yourself to become a better ally includes reading up on what Autism is, how common it is, the history of it, and notable historical figures who were on the spectrum. We have people who have gone down in history as famous singers, writers, and artists like Susan Boyle, Emily Dickinson and Andy Warhol—yet we never talk about their diagnosis or how Autism might have enhanced their lives! Bringing visibility to these figures and how they overcame the struggles that comes with facing ableist sentiments throughout history is such a big step in providing more attention to the community. One amazing resource is the Autism Speaks website, which can be found at www.autismspeaks.org. Another great resource is a book called The Reason Why I Jump by Naoki Higashida, a memoir about what it's like to have autism in a very close-minded and impatient world. Having the opportunity to read through someone's experience that's different than yours is such an impactful practice that we should do more often.
Another way to get involved and better understand what Autism is and how to be a better ally is to volunteer! We have the Connect Club at Central, which is an opportunity for students to attend school events, eat lunch, and hang out with peers with special needs. Even Central's unified basketball team is an awesome opportunity to play basketball in a truly rewarding and happy environment! If you find that you don't have enough time to do a club after school, www.autismspeaks.org is also always taking donations.
Ultimately, you should know that its essential to break down the barrier we've created between students who are and aren't special needs. Despite any extraneous factors, we are all central students who deserve to connect, laugh, play, and find a happy place in our community. Regardless of who you are speaking with, always remember to be kind, supportive and inclusive. Also, make sure you wear blue on April 2nd to show your support.