How will colleges be affected by the pandemic?
A Q&A with College and Career Counselor Ms. Jennifer Nuechterlein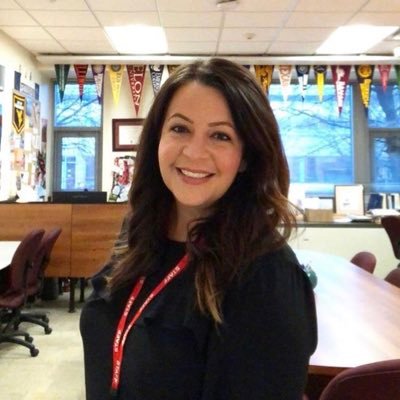 Branden Hutchings, Journalism Student
June 19, 2020
Hunterdon Central Regional High School College and Career Counselor Jennifer Nuechterlein answered questions on May 21 from journalism students about how COVID-19 is affecting colleges and changes that may take place for lower classmen.

Have you heard anything about how the colleges are dealing with the pandemic?
JN: … I think that like most educational institutions right now, they are making a lot of different tentative plans. From our state university, Rutgers, they are basically setting up 3 to 4 scenarios [for possible solutions] for the incoming Fall.
Do you think we are going to college in the fall?
JN: Well, I don't know. Everyone's making different plans. But some have already said virtual, so those kids are not going to pack their bags and move into dorm rooms like they normally would. Some [may] start their semesters in October, and others may be making different plans.
What do you think college admissions will look like for juniors? Do you think it will be different?
JN: The college process has taken a toll and a hit from COVID-19 just like pretty much every other industry in the world. So we're already experiencing a lot of changes. Our juniors are going to be going through a very different process than any class has before and I think subsequent classes will as well — freshmen, sophomores. So I think the biggest changes we'll see are the shift to applying to colleges without something that has been so standard in the past, which is SAT or ACT score. We obviously have hundreds of really fantastic colleges that are test-optional. But many more have joined that movement and will continue to do so through the spring and summer. We have never experienced a time where a junior class has not had the ability to test in the spring of their junior year. And it's questionable for the fall as well.
Editor's Note: Since this interview, Governor Murphy announced guidelines for New Jersey colleges to return in the fall. For the most current information, go to https://www.state.nj.us/highereducation/
Do you think colleges will become test-optional and student transcripts will look different because of COVID 19?
JN: I think without an SAT or ACT, colleges have no choice but to recognize that that part may not be included with an application and to either go test-optional or come up with a solution that they can review an application without that score or without what is quite common, which is a student repeating the SAT. It's a test meant to be taken twice. So we have test scores to think about [along with] a lot of other things to think about such as the way transcripts will look different. And colleges, the first thing they look at any application file is a transcript to see how the student has performed academically. So those are going to look different as we explore the way that we'll use pass-fail and things like that.
And so colleges are preparing to look at interruptions in junior years. And obviously for sophomores and freshmen interruptions and they're here, we don't know what fall will hold and how classes will look and turn how they'll be graded. So I think we're just taking it day by day.