Best Ice Cream in Hunterdon County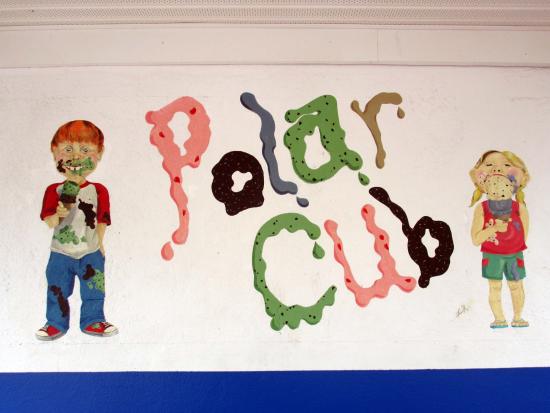 Every town has its favorite food destinations. Various diners, cafes, bakeries, and more can rise to local fame through their enticing menu options. Hunterdon County is no exception. After a sports game, concert, or even opening night, everyone just wants a good place to eat and to celebrate. And what better way to celebrate than with ice cream? There are a number of ice cream parlors in Hunterdon County, with some standing out more than others. From franchises to locally owned businesses that have been around forever, this article will give an overview of a few options for dessert lovers across the county.
Of course, Hunterdon has all of the usual go-to ice cream shops: Cold Stone, always a classic, has had a store in the Flemington-Raritan area for over 30 years. Serving a variety of ice cream flavors as well as ice cream cakes and other desserts, Cold Stone Creamery, while not a local store, still deserves some credit as a well-known ice cream shop in Hunterdon. Following the theme of chain restaurants, Baskin Robbins is another classic ice cream chain. Located in Clinton, the Baskin Robbins menu has the advantage of having been refined over the past 70 years of the company's history. The company also maintains that all of its locations are locally owned and operated, making them a bit closer to being a community staple for ice cream. Another honorable mention is Rita's Ice. While not technically an ice cream store, its selections of Italian ice and custard make it a staple within the area. 
Polar Cub, the iconic and arguably most popular frozen dessert destination in Readington, has been around since the 1950s and has been operating under its current owner since 1998. Polar Cub's menu embodies that of a classic ice cream joint, with soft serve, shakes, sundaes, and banana splits. Like Cold Stone, they also sell cakes and other desserts, although ice cream is their main business. 
Thee Ice Cream Parlor, located on Route 202 Flemington, captures a truly retro vibe; everything from the architecture to the decor looks straight out of a 1950s ice cream parlor. Featuring red booths and stools, records on the walls, a jukebox in the corner, and a black and white checkered floor to boot, Thee Ice Cream Parlor gives customers a blast from the past while also boasting a delicious menu. The shop offers over 80 flavors of homemade gourmet ice cream, including soft serve and frozen yogurt. This includes options for those with dietary restrictions as well, like sugar-free, fat-free, and dairy-free flavors. The parlor also has an extensive sundae menu, ending with their standout item: The Big Bopper, a 48-ounce sundae containing six large scoops of ice cream, a banana, and a whopping 10 toppings. It isn't an order for the faint of heart and is the largest item on the store's menu. Located in Hunterdon County for over 14 years, Thee Ice Cream Parlor offers a fun experience alongside its deserts. 
Another local business, JJ Scoops is located at the very beginning of Main Street in Clinton. Family-owned and operated since 1994, the store has a bright, cheerful atmosphere that's well accompanied by the store's creative variety of ice cream flavors and toppings. With a menu that boasts soft serve, Italian ice, sherbert, and frozen yogurt, JJ's Scoops has something for everyone. There are even vegan sugar-free ice creams available, as well as homemade doggy ice cream so that pets aren't left out of the fun! JJ's is also year-round, so it's the perfect place to go to satisfy those odd mid-winter ice cream cravings!