Betty White's Life and Legacy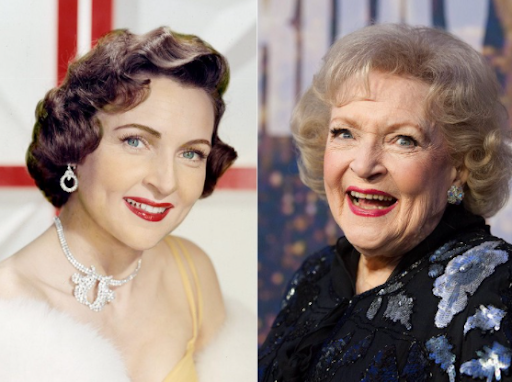 On New Year's Eve, many were saddened to hear of the passing of beloved actress, Betty White. At the age of 99, White was less than a month shy of her 100th birthday. She may not have been able to reach 100 years around the sun, but she was certainly no stranger to success.
Betty White was in the acting industry for nearly eight decades. While she is best known for her role as Rose Nylund in the hit sitcom "The Golden Girls", her career began decades before that. Having grown up in Los Angeles, Betty was exposed to film and television as a young woman. She appeared on multiple radio shows in the 1940s, and her first big break came when she became the host of "Hollywood on Television" after having been a regular guest on the show for years. With her newfound fame, White was able to cofound Bandy Productions. She went on to star in series such as "Life with Elizabeth" and "Date with Angels" as well as appearing on numerous popular game shows at the time like "What's My Line?" and "Password." In fact, White met her husband of 18 years, Allen Ludden, while on the set of "Password," which Ludden hosted.
It wasn't until 1973 that Betty White truly became a household name. White portrayed Sue Ann Nivens on "The Mary Tyler Moore Show" and won five Emmy Awards during her time on the show. Once the show ended, Betty was awarded her own show called, "The Betty White Show." In 1985, "The Golden Girls" premiered. The show followed four single, older women in Miami. The series became a huge hit and spanned for seven seasons. It even had a spin-off show called, "The Golden Palace " that lasted for one season. Millions of people adored the show, though it was particularly popular amongst those that were White's age, who could relate to the women on the show. White's character and the other women illustrated that age is truly just a number. "The Golden Girls" also became popular with the LGBTQ+ community because the show included multiple characters who were openly gay during a time when that was not normalized.
Even as White grew older, she didn't let her age stop her from continuing her career. In 2009, White acted in The Proposal alongside Ryan Reynolds and Sandra Bullock. Then, in 2010, White was featured in a Superbowl commercial. The commercial was a huge success and launched a campaign that supported the selection of Betty White as a host on the talk show "Saturday Night Live." Many came forward in support of the campaign, and White was able to host the Mother's day episode of SNL in May 2010, making her the oldest person to ever host SNL. In addition to her SNL cameo, Betty White returned to television when she was cast in the sitcom "Hot In Cleveland."
Acting wasn't Betty White's only passion, in fact, she didn't always want to be an actress. Instead, she wanted to be a forest ranger! Unfortunately, women were not allowed to become forest rangers during her time, but her love for animals never left her. She used her fan club, Bet's Pets, to raise money for animal rescue charities. White also advocated for zoos. In fact, the Cincinnati Zoo named a penguin "Rose" after her Golden Girls character in honor of her 100th birthday while other fans donated money to animal shelters to celebrate the late actress. Along with her love for animals, White was a lover of literature, and she wrote over ten books. Some were memoirs, while others were children's books that highlighted her love of dogs, specifically.
It was announced that White had died on December 31st, 2021. She suffered from a stroke six days before her death, but she died peacefully in her sleep. Although White has now passed, her legacy as the "queen of television" will live on. Now she can be reunited with her late husband Allen Ludden and her fellow costars, Mary Tyler Moore, Bea Arthur, Rue McClanahan, Estelle Getty, and the many others that have already passed who had the pleasure of working with her. The Golden Girls can eat cheesecake with each other once again!
Leave a Comment